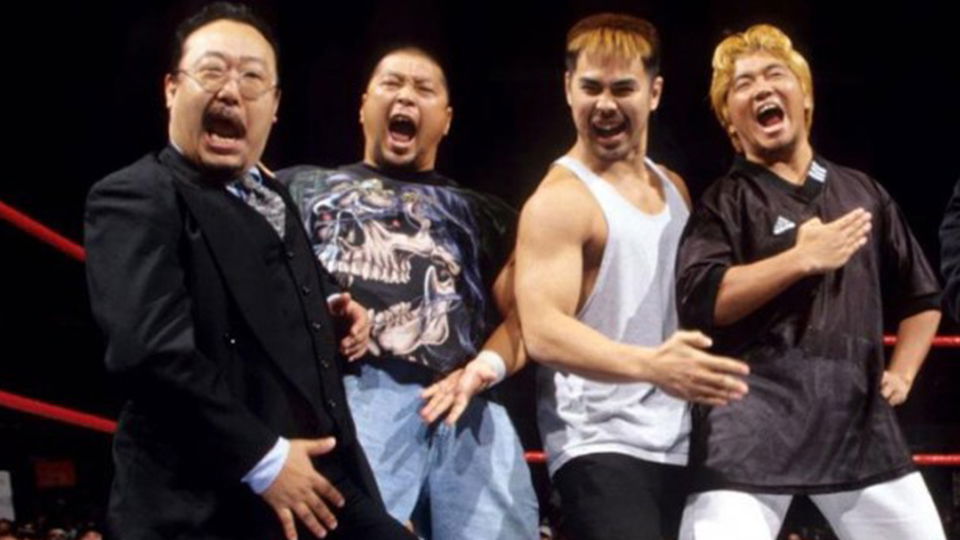 Pro wrestling can be a funny place. In one segment you can have a great grappling performance, in another, you can have an extremely offensive portrayal of a Japanese group cutting off another man's genitals. Such was the case many years ago when Dick Togo and Kaientai did their infamous "choppy choppy your pee pee" segment with Val Venis in WWE.
In present day, New Japan Pro Wrestling star Juice Robinson isn't about to let that happen to him. Togo is now a member of Bullet Club and the manager of EVIL. Following Robinson's match with EVIL at the tenth day of the G1 Climax 30 tournament, he had this to say, courtesy of Fightful:
"Everything is evil, huh EVIL? I have news for you, everything aint evil. Puppies aren't evil. Rainbows aren't evil. Sunshine and daises. I aint evil. I'm a sweet boy, you know. You're evil, EVIL. Dick Togo is evil too. Well, Dick, this aint 1998 and this aint WWF and I aint Val Venis! I don't see Yamaguchi-San or anyone else out there. You aint choppy choppy my pee pee, alright? You can look, but you can't touch. Little Juice and the twins already belong to somebody, alright, hot boys? You saw it, he hit me in my penis."
I guess we should've expected Juice to eventually cut a promo about his penis, with bonus WWF Attitude Era deep cuts and a shout-out to Toni Storm pic.twitter.com/wMHac02V6N

— Super J-Cast (@thesuperjcast) October 7, 2020
EVIL was able to get the win over Robinson with some help from Togo. This brought both men's records to 3-2-0 with six points in the B Block of the G1 Climax.
Were you a fan of the "Choppy Choppy your pee pee" segment? Let us know on Twitter!