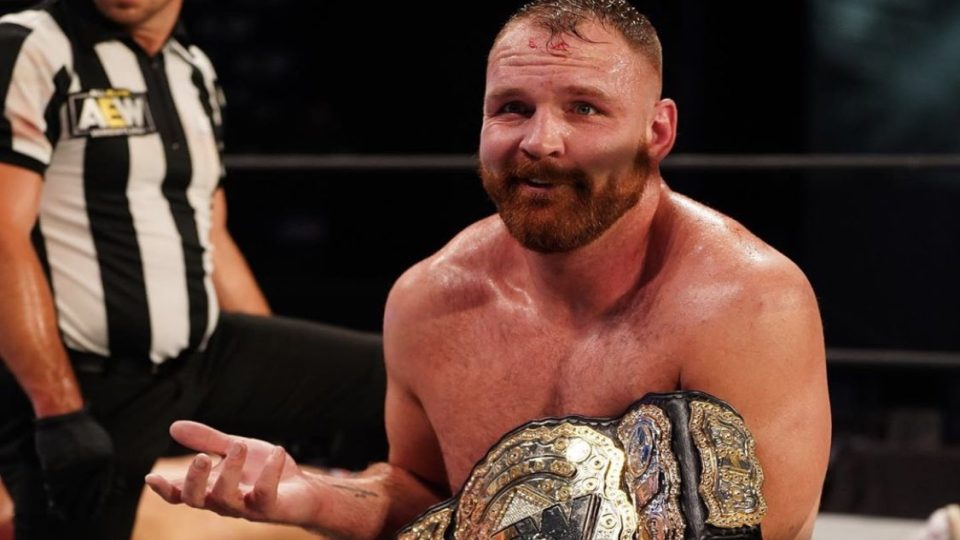 The forbidden door has been a topic of discussion for nearly two years. That, of course, is referring to a possible relationship between AEW and New Japan Pro Wrestling. Now, we may be seeing the next step towards this.
Following his match at the G1 Climax Final, Hiroshi Tanahashi had a challenge to lay down. He challenged KENTA for his IWGP United States Championship title shot. What is particularly interesting about this is that title is also held by the current AEW World Champion, Jon Moxley. Here is the quote:
"Even though I couldn't leave my mark in G1, I'm feeling confident. I reached 21 years in this pro-wrestling world on October 10th. I'm looking towards my 22nd year and my next goal will be the US Heavyweight title contract. I beat KENTA in G1. So, I can challenge, right?

Right now, international travel is challenging. Slowly more foreign wrestlers are making their way over here. Even though things have been tough, we are making progress, bit by bit. I want New Japan fans to see that I am able to progress, too. So, the first step is to get that US Heavyweight title contract. I don't know how things will play out for the current champion, Moxley. But we have to take things as they come.

And I want people to see that pro-wrestling is coming back, bigger than ever. I believe that's right around the corner. I was able to make it through another G1. That's satisfying."
As Tanahashi mentioned, it will be very difficult to have this match happen with travel restrictions. With Moxley currently the top star of AEW, he will find it hard to get in and out of Japan without missing significant time on AEW television.
If you use the quote in this article please credit WrestleTalk with the transcription.
Do you want to see Hiroshi Tanahashi vs. Jon Moxley? Let us know on Twitter!