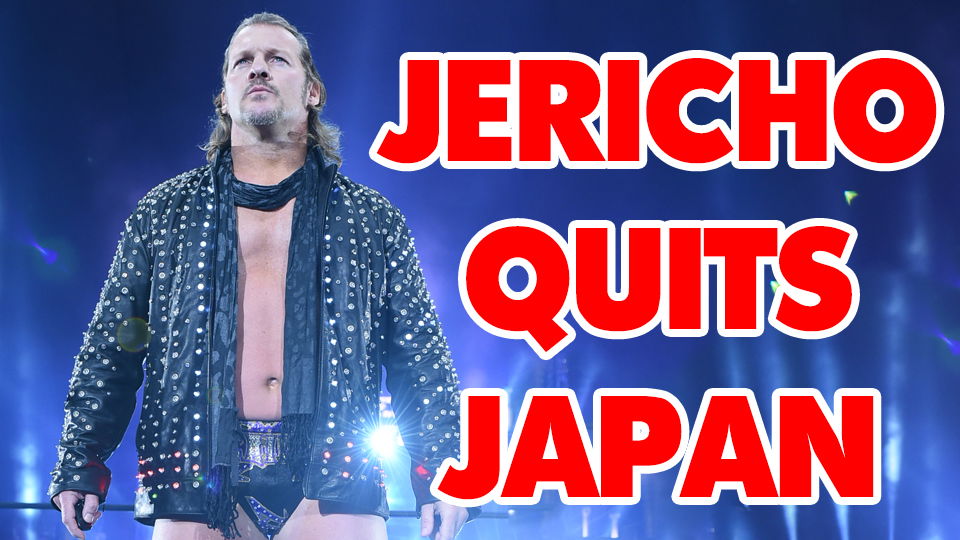 What happened? That is what wrestling fans around the world are asking. Professional wrestling and singing superstar, 'Y2J', Chris Jericho, announced today that he is DONE with NJPW.
As a long-time fan, I can honestly say that the wrestling world was more excited than it had been in two decades when WWE legend, Jericho "jumped ship" and joined NJPW. From an artistic and business standpoint, Jericho's arrival in NJPW (and his match with the greatest professional wrestler on earth today, in my opinion – and you know that's the only opinion that truly matters – 'The Omega Man' Kenny Omega) was genius. It worked perfectly as a nucleus to set up a potential new "wrestling war" between the mystic east and the great west – a war that is desperately needed in professional wrestling.
But although Jericho has announced his split from NJPW personally via Twitter, I smell a rat. After all, Jericho is one of the smartest men in professional wrestling. He's been schooled in Canada, Mexico, WCW, WWE and NJPW. With a career spanning more than twenty years, Jericho knows a thing or two about storytelling and about goading the ire of an audience.
https://youtu.be/xvl7tzYpe_g
Personally, I feel this is a work on Jericho's part and I firmly believe that Jericho isn't going to throw away the newfound attention he's been getting due to his involvement with NJPW and The Bullet Club. Have you purchased Jericho's new Alpha t-shirt at your local Hot Topic?
Sure, Jericho could say he's a world-famous music recording artist and that he's done it all in professional wrestling so he doesn't need it anymore. But I know for a fact that once a professional wrestler tastes the highest heights it's a long way down when they give it up, and Jericho doesn't have to give it up. He's not injured. He's not too old.
However, if this is not a work and Jericho is truly done with NJPW, then in addition to the recent news that Rey Mysterio is going to WWE after his one match for NJPW, it means our dreams of another wrestling war may be just that.