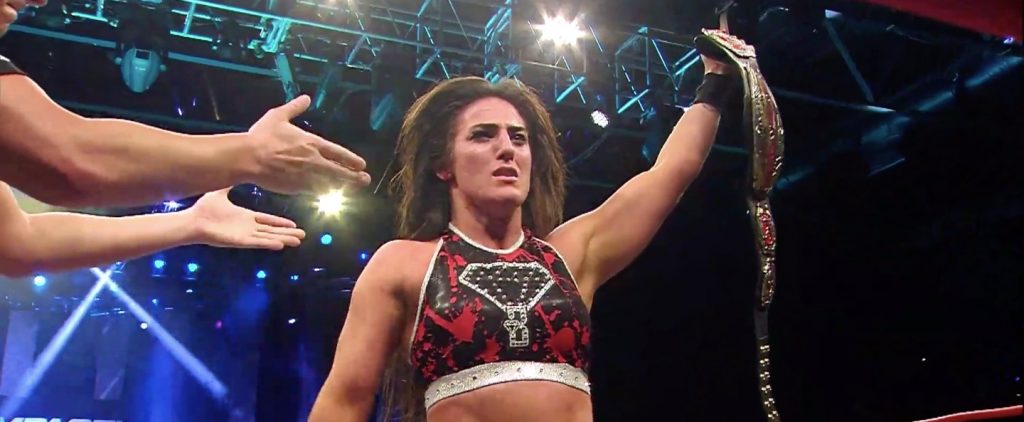 It has been a very mixed few days for new Impact World Champion Tessa Blanchard, who defeated Sami Callihan on Sunday (January 12) to become the first ever woman to hold the title.
Just a day prior to this, accusations of bullying and racism were levelled at Blanchard by a number of female wrestlers.
Tessa denied these on Twitter, and appeared to loosely address the controversy following her match last night in a passionate promo.
"Over the past eight months, this has been my life. Sami and oVe have been a thorn in my side and tonight, we did it. Nobody, nobody in this life is perfect. We're all human. And it doesn't matter what you say about me, it doesn't matter what you call me. I've got one of the strongest minds that I have ever known. Whenever you come for me, you come for all these people. And I am now the standard-bearer in IMPACT Wrestling and man or woman, pound-for-pound, I am one of the best in the world and I am now your World Champion."
While she didn't mention the controversy, many believe her words are related to the accusations made against her.
We will update this story if there is any further reaction.