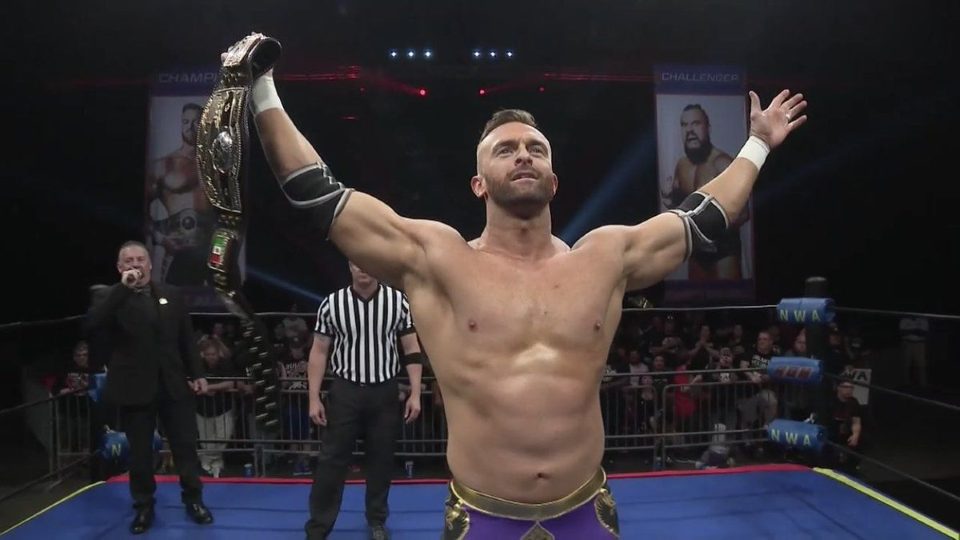 NWA Worlds Champion Nick Aldis has issued a statement addressing the racist comment made by Jim Cornette on commentary on last night's episode of NWA Powerrr.
Aldis tweeted:
I'm sorry for the inappropriate remarks and am glad to see they have been promptly edited out. I hope this is the first and last time an episode of NWA Powerrr is overshadowed by something like this.

My two cents:

This is in no way speaking on behalf of the NWA, I am absolutely just speaking for myself: I thought the comment was in poor taste and unnecessary. I totally understand why it caused many to be upset. It was a lack of judgement or sensitivity. I have worked really hard along with many others on this team to make this brand mean something again and this is not how I want the NWA to be trending.
Aldis isn't the only one to address the controversy. NWA Vice President David Lagana did the same:
On tonight's episode of NWA Powerrr airing on November 19, 2019, one of our talents made comments which some viewers found offensive. We deeply regret the error and apologise.

We have temporarily taken the program down while we correct this error.
As they both noted, the video was removed from YouTube, and then reuploaded with the remark edited out.
Jim Cornette has also now made his first public comment since the show aired:
Morning everybody! Heard any good jokes lately?

This coming Friday's Jim Cornette Experience (wherever you find your favorite podcasts) is liable to be a good one if you like hearing stupid people told what they can do with their stupidity.

— Jim Cornette (@TheJimCornette) November 20, 2019