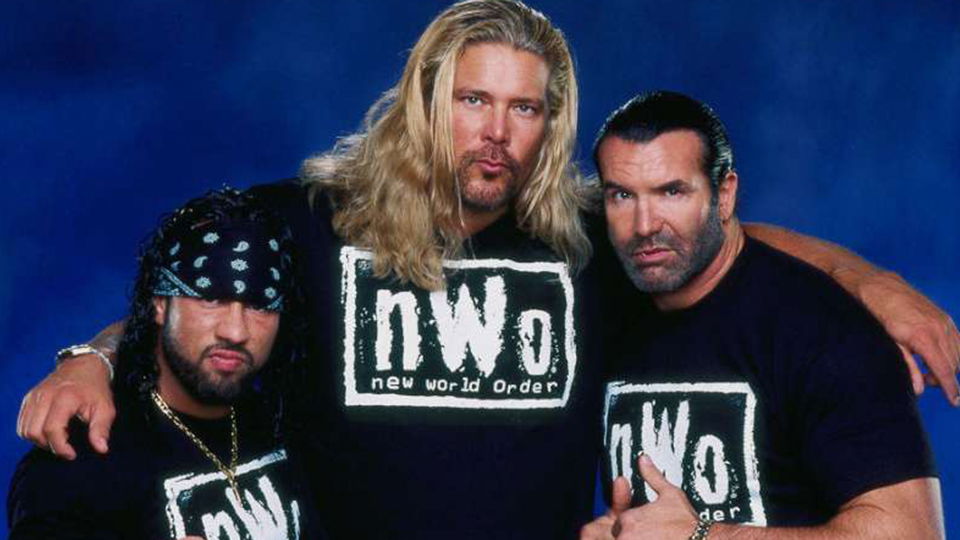 It has been known for months that the nWo would be inducted into the WWE Hall of Fame. Appearances have been made on tv since then, such as Hulk Hogan appearing on SmackDown in February.
Now, the nWo is scheduled to appear on SmackDown. In what segment, you ask? A fine question, dear reader. Of course, Kevin Nash, Scott Hall, and X-Pac will be appearing on A Moment of Bliss. Alexa Bliss will be interviewing the three members of the nWo. Had this segment taken place in the 90s it would have gone very differently.
All of these men will be inducted into the Hall of Fame for the second time. Hogan was inducted in 2005, Hall in 2014, Nash in 2015, and X-Pac in 2019 as part of DX.
This is the latest segment announced for SmackDown. Also announced for the show will be Sasha Banks and Bayley vs. Lacey Evans and Naomi, the return of the Firefly Funhouse, and the tag team Gauntlet match.
Will you be watching SmackDown this week? Let us know on Twitter!