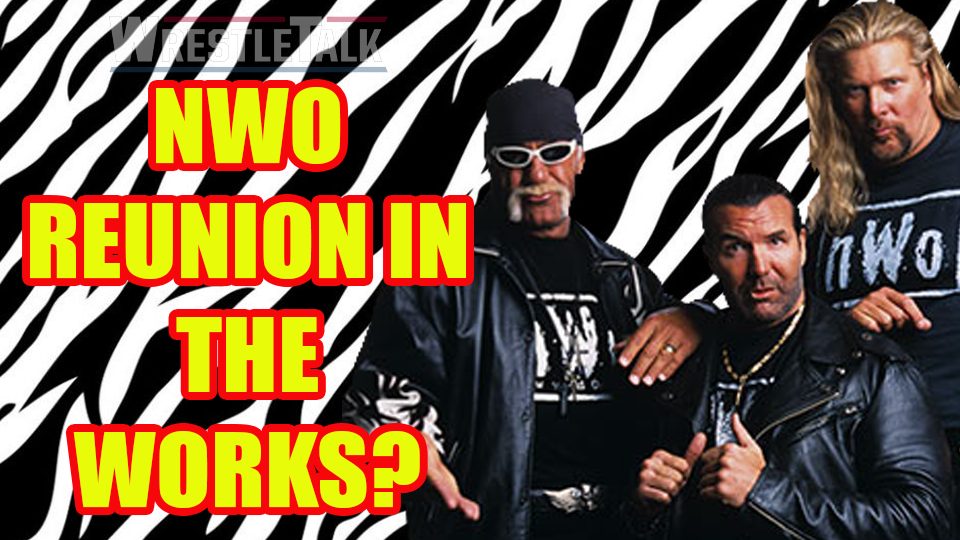 Are the NWO getting back together? If Hulk Hogan's Twitter is to be believed, we could be in for a black and white reunion.
let me tell something brother, we had some great sushi in Miami and you know I had to shoutout my hulkamaniac bartender. I really have to get this phone checked. HH pic.twitter.com/lsihuzD321

— Hulk Hogan (@HulkHogan) August 1, 2018
The signature black and white fading NWO graphic could mean a future reunion, whilst Hogan's suspiciousness in this tweet either could be WWE's doing, or he could be going into business for himself. WWE would certainly like to jump on the opportunity to use the 'Hulkster' in a role either on-screen or on the WWE Network because of his immense popularity.
Hulk Hogan, Scott Hall, and Kevin Nash, formed the New World Order at WCW The Great American Bash 1996 and ran wild in the late 90s. 20 years later they are still one of the most popular factions of all time.
Related:
What do you think? Would you like to see a NWO reunion in WWE? Let us know on Twitter and Discord.