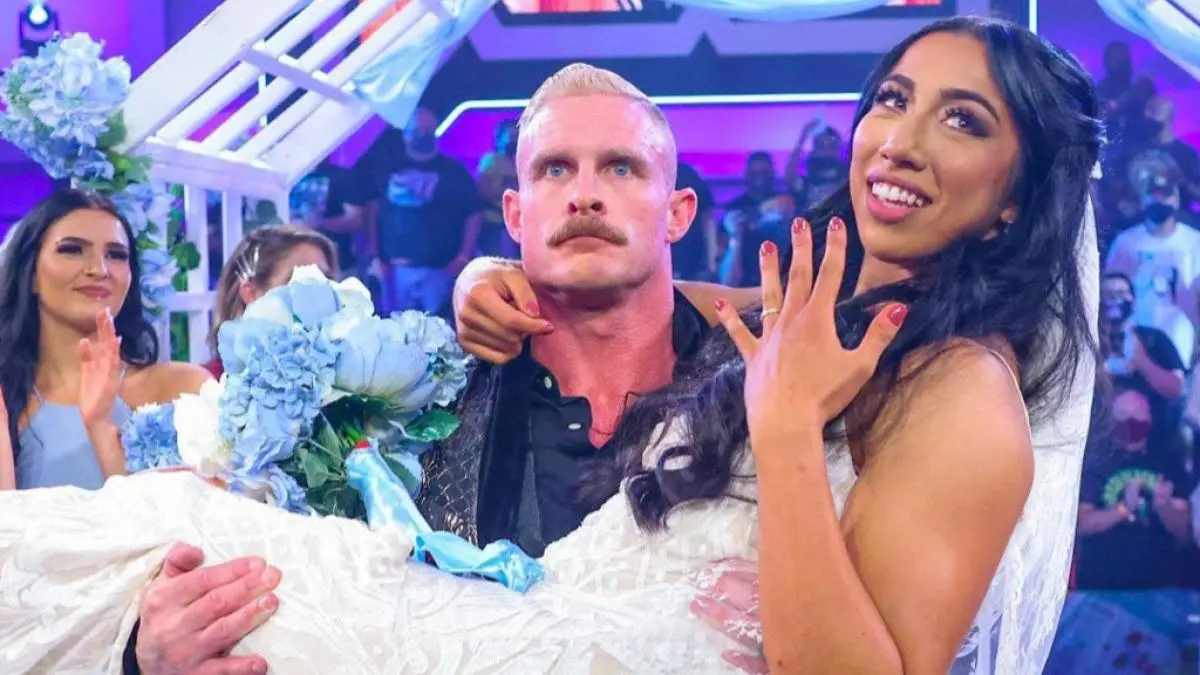 The moment it was announced Triple H would be running WWE's creative team, fans started speculating as to who he would try to re-sign from the enormous group of wrestlers released during Vince McMahon's time in charge.
The most obvious names that cropped up were Johnny Gargano, Sasha Banks and Naomi, but there are plenty of other stars who could now find their way back into a WWE ring, including former NXT star Dexter Lumis.
Lumis, who now once again wrestles under his real name Samuel Shaw, was interviewed by Tommy Dreamer on the House of Hardcore podcast, and during the interview he revealed he is still in frequent contact with both Triple H and Shawn Michaels.
He said:
"I had a great relationship with Shawn Michaels and Triple H. I owe those guys a lot. We still text to this day and I have a great relationship with those guys. I learned so much from them, it's insane. Another thing that made the three-plus years at NXT such a useful thing to me. The in-between stuff, when you're not necessarily working, Shawn would always sit there and watch tape with you and be like, 'Right here, you should be moving. You should be doing something, even if it feels awkward. Do something here.' Once I started applying those things and he saw it, I feel like that's when he started being like, 'Sam Shaw, you can put him anywhere.' I always wanted to be that. Be an attraction or someone you can rely on."
Lumis, who is currently not signed to any promotions, was featured heavily on NXT all the way up to his release, which is part of the reason the release was so surprising to a lot of people.
Don't be surprised if we once again see Dexter Lumis in a WWE ring in the future.
Credit to Fightful for the transcription.
If you're in the UK but didn't manage to get tickets to Clash at the Castle on September 3, WrestleTalk is hosting a watch party at The Joiner on Worship in Shoreditch, London, and we'd love for you to join us! Click here for more details.