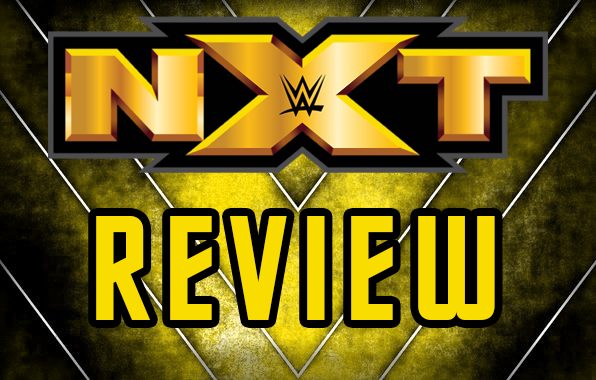 I believe it was Shakespeare who said: "NXT is well good bruv."
Once again, old Will is bang on the money, it just is well good.
Last night's show saw the continuation of the Dusty Rhodes Tag Team Classic, with the Street Profits facing Heavy Machinery, and SAnitY again Riddick Moss and Tino Sabbatelli.
The latter kicked off the show, and despite not going particularly long, it was a good match for the time it was given. SAnitY were also going to come out on top, despite Moss and Sabbatelli having two of the most Playboy names in wrestling.
It's not secret that many people think SAnitY are ready for a main roster call up. You would expect them to be able to have the same impact as the Wyatt Family had at first, given their total disregard for anything.
The main roster is severely lacking in believable stables, and calling up SAnitY would be a simple but highly effective step in the right direction.
Later in the show, a far more difficult to predict match between the Street Profits and Heavy Machinery took place. I am a huge fan of both teams, who showed once again how packed with star power the NXT tag division is.
With the RAW tag title match at 'Mania currently being between The Bar and Braun Strowman (not a tag team), you wonder why a call-up to one of these teams hasn't been made when plenty could fill the gap easily.
The Street Profits came out on top after a fun match. They will face the Authors of Pain, who beat TM-61 last week, in the semi-final.
SAnitY will face the winner of Oney Lorcan and Danny Burch vs Pete Dunne and Roderick Strong in their semi-final.
These two very good matches sandwiched another brilliant Tomasso Ciampa segment where, once again, not a single word was spoken. The whole crowd had Johnny Gargano symbols and Ciampa, seemingly affected by the signs, left the ring in a rage.
It's one of the worst kept secrets that there will of course be a blood feud match between Ciampa and a returning Gargano at Takeover: New Orleans, but this build is epic.
Take note WWE. If you want a lesson into how to make a heel, look no further.
Lacey Evans lost of Dakota Kai in a short match, but it was the aftermath that was of real interest.
Shayna Baszler came out to seemingly attack Kai, but a returning Ember Moon made the save. The two brawled briefly despite being pulled apart by two refs…not exactly the 'whole locker room' pull apart scenes we've seen with Lesnar and The Undertaker in the past.
It ended with Moon hitting Baszler with an eclipse (what a sexy move), meaning Baszler is probably going to come out on top in their title match. Either way, more top babyface and heel work, lovely stuff.
Unsurprisingly, Pete Dunne and Adam Cole had a brilliant match. Pete Dunne is a ready-made superstar, and despite this match ending in a DQ, Dunne once again showed his talent.
His matches are always top drawer, and his character is just a total bad-ass. What more could you want?
It currently seems that the UK title is destined to remain an NXT-only title, so in order for a main roster call up, Dunne would need to drop it. And although I don't want to see Dunne drop the belt, I think what he could bring to RAW or SmackDown would outweigh dropping the belt considerably.
What's the point of contract signings? WWE/NXT don't seem to realize that they all just end in a fight. And I mean ALWAYS.
Aleister Black made some height jokes about Zelina Vega before signing the contract, and the show ended with Candice LeRae attacking Vega for what she did to her husband, Johnny Gargano.
And that's all for now, folks. Great wrestling, great story telling, enough said. I like NXT a lot.