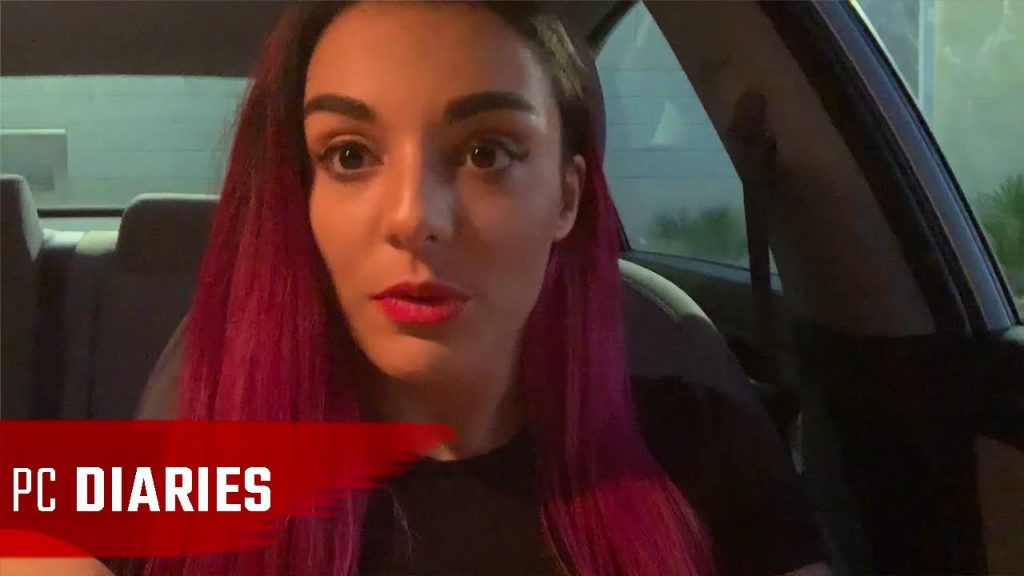 WWE has a curious fascination with changing the hair colour of its female performers to bright, outlandish colours. Becky Lynch went bright orange, Sasha Banks went purple, Liv Morgan has bright pink, Eva Marie was bright red, and so on.
And now NXT star Deonna Purrazzo has undergone a radical makeover, displaying a new silver hairstyle in a new video uploaded on WWE's YouTube channel.
The video follows Deonna changing her hair from to silver, which she describes as "absolutely life changing". Two hours into the first appointment and Purrazzo had . . . pink hair.
Apparently it is the first step in the process. Why pink to silver? I have no idea. I am not a hairstylist!
Purrazzo wrestled on an NXT house show in Fort Pierce that night sporting the new pink look, which she says turned a few heads:
"To be fair, people like it. I can't say that I agree in the least because it is not my favourite colour. It's totally not me."
Two weeks later, Purrazzo returned to the salon for her second appointment and left with silver hair. Well, it's more grey in all honesty. Apparently the process is not quite finished and the hair needs to be lighter. Stay tuned to WWE's YouTube channel for update, I guess!
WrestleTalk Almanac Vol. 2, the ultimate must-have guide to wrestling in 2018 is available for pre-order NOW: