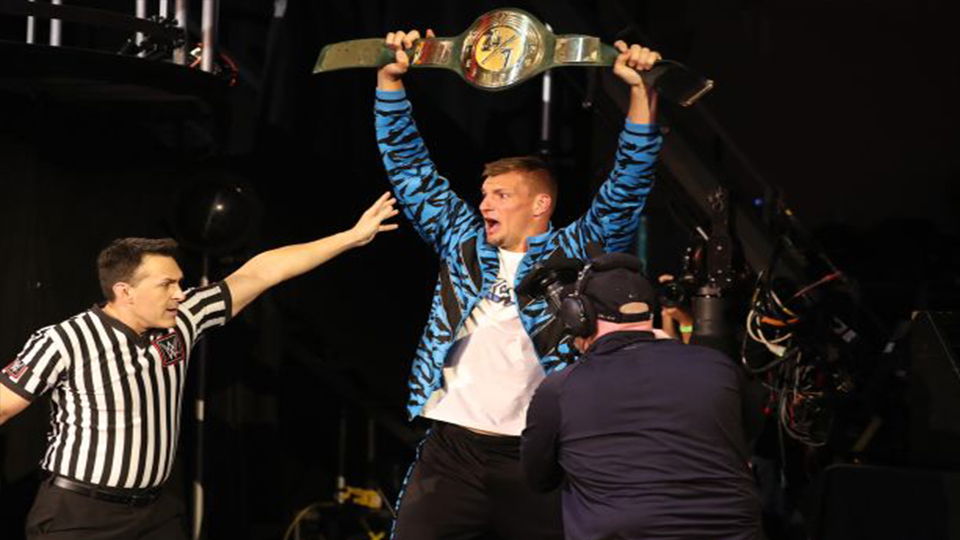 Rob Gronkowski recently announced that he would be coming out of retirement to return to the NFL. The announcement corresponded with a trade that send him from the New England Patriots to the Tampa Bay Buccaneers where he rejoins his old quarterback Tom Brady.
Now, Dominik Dijakovic has an interesting theory regarding Gronk's announcement. Dijakovic is a lifelong Patriots fan and offered his thoughts on Twitter.
https://twitter.com/DijakovicWWE/status/1252800437834506248
"I've been a Patriots fan my entire life. The more I think about it, the more I'm pretty sure Rob Gronkowski was planning to announce his signing with the Tampa Bay Buccaneers in their stadium at WrestleMania. Now I definitely want a match with him."
The more you think about it the more it makes sense. While Gronk was traded to Tampa and the trade would have needed to happen earlier for this to work, it is interesting that it would have come so close to WrestleMania.
WrestleMania was supposed to be held in Tampa Bay this year and Gronk was the host. It makes sense that it all could have come together this way but of course, this is still speculation.
What do you think of the theory from Dominik Dijakovic? Let us know on Twitter!