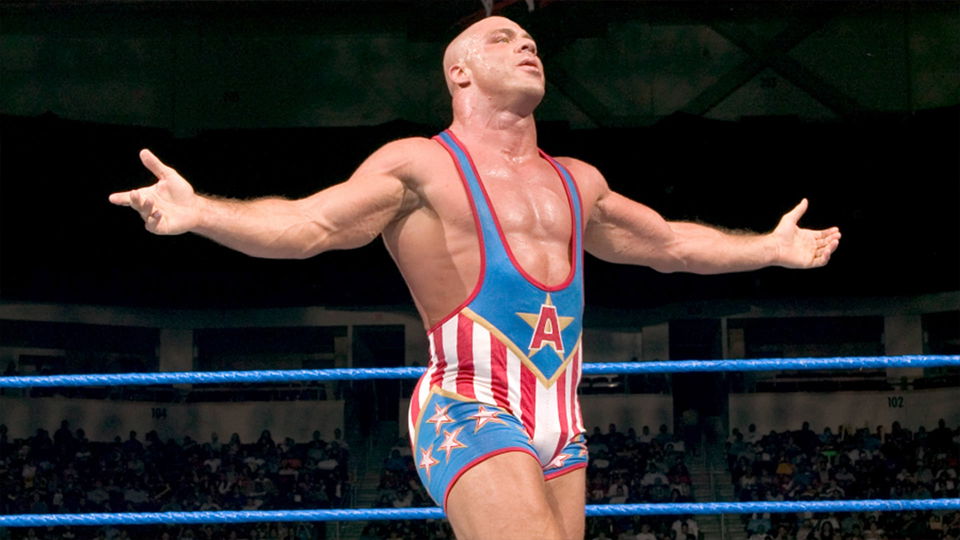 WWE Hall of Famer Kurt Angle announced this week on Raw that he will be having his 'farewell match' at WrestleMania 35 before retiring.
Since then, fans have been speculating about who Angle will be facing. Some have suggested he should battle a legend like John Cena in a poetic ending to his career. Others have suggested that Angle should put over a young star like Velveteen Dream on his way out.
However, if NXT's Matt Riddle's recent Instagram post is anything to go by, then the former MMA stars believe he should face Angle in the former WWE Champion's final bout.
https://www.instagram.com/p/BvEqBEGAqiD/
Angle is set to make his decision live in Chicago's Allstate Arena this week on Raw, and if he opts to put over a younger talent, then Riddle could be the perfect choice. Riddle is a submission specialist like Angle was in his heyday, and a victory at the hands of the retiring Olympic Gold Medalist would not only be a great passing of the torch moment but could also introduce Riddle to the mainstream audience in a huge way.
Help support WrestleTalk by making your Amazon purchases through our affiliate link. Click here for the US and here for the UK.