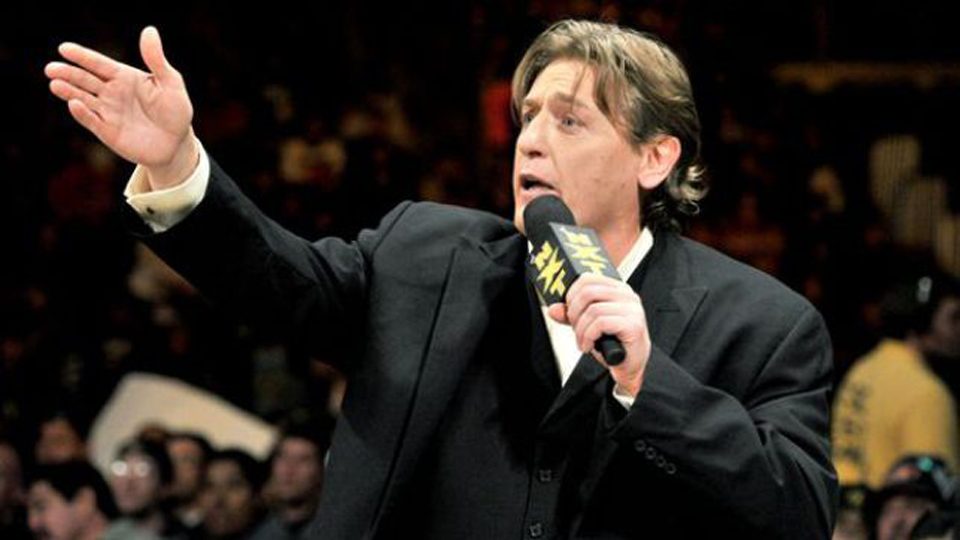 NXT General Manager William Regal took time from his busy schedule recently to record a video announcing a new match for the December 26th WWE Live Holiday Tour. This of course follows the fuss Vince and the WWE caused when ROH/New Japan Pro Wrestling tried booking the event for their G1 Supercard event, and the subsequent problems faced trying to book a venue for the Evolution PPV.
WWE have been looking to bolster the card for the annual MSG house show on the 26th of December. After initially booking the event under the SmackDown brand, WWE scrapped every match and replaced them with stars from RAW.
With a card already containing Roman Vs. Braun in a steel cage for the WWE Universal Championship, the NXT GM released the following video on the WWE's YouTube channel:
The match will take on a 5 Vs. 5 style, with The Undisputed Era and Tommaso Ciampa taking on Johnny Gargano, Ricochet, Pete Dunne, Aleister Black and Velveteen Dream. (Vote on the poll at the bottom of this article!)
As expected with the characters involved, this hasn't escaped their attention on social media. Most of the competitors commented on the event shortly after the announcement, some with praise, some in anticipation, and with Tommaso Ciampa taking a swipe at the NXT digital marketing team.
https://twitter.com/ProjectCiampa/status/1053020650129027077
With some of the biggest names from the developmental promotion added, WWE may want to send a message to those who helped the ROH/NJPW G1 Supercard sell out.
Although the card is (as always) subject to change, Velveteen Dream seems to be already making plans for the match:
https://twitter.com/VelveteenWWE/status/1053302835507593216
Do you think this is the best way for WWE to showcase their talent? Let us know in the comments below or on Twitter here. You can also join us on Discord to chat with Oli, Luke, the magazine team, the website writers and each other here!
[totalpoll id="36680″]