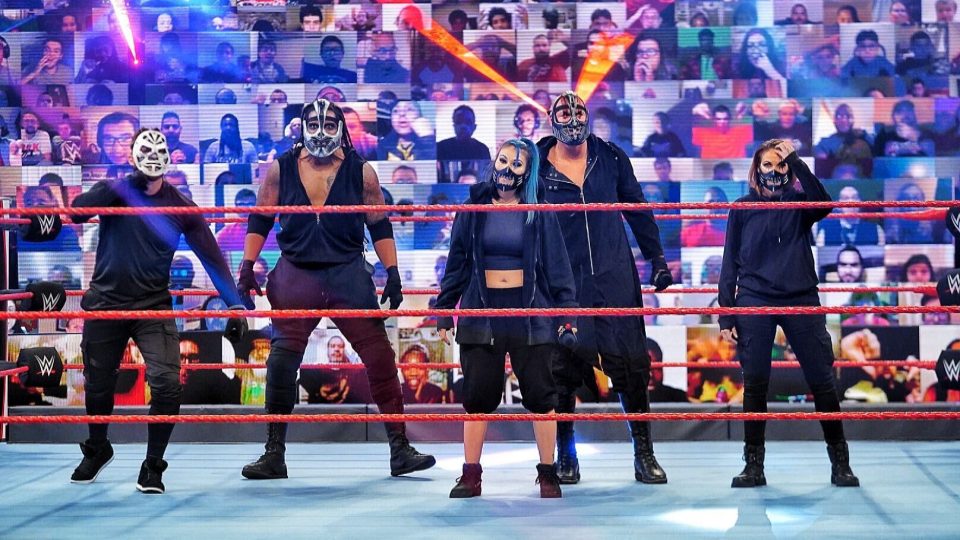 The unmasking and in-ring debut of RETRIBUTION has been met with heavy criticism online. Many fans especially felt like the names they gave the male wrestling members were a bit lame.
One NXT wrestler weighed in on the debut and had quite the opposite opinion from many of the fans and internet reviewers. In fact, Shotzi Blackheart thought the group was badass. She actually wants to know where she can sign up as she revealed in an interview with ProWrestlingSheet.
"I think [their debut] was pretty bad ass. Dio looked like Predator. Everyone was wearing super cool masks. All of that appeals to me because I like the darker side of things and I'm for it. I like masks. I like all of the black. I like the crazy face paint that they're doing. They're wrecking stuff and just being destructive, I'm all for it. I'm like, where do I sign up?!"
Well, Shotzi you might not even have to change your name if you sign up. Shotzi also talked about her time serving as a fan during the main roster shows.
"It makes such a difference having us there. So I was really hyped for it. I don't know if you've seen the dancing GIFs that come up for me doing audience work, but I loved it. I loved supporting my coworkers, so I was all for it and I took advantage of it. And I had a good time during everyone's entrances. Some people kind of view it as we're looked at as fans and not wrestlers when we do this, but I'm like, 'Uh uh. I'm having the time of my life.' And I'm supporting my coworkers."
While people may not share Shotzi's outlook, you can't argue she certainly maintains a positive point of view. Shotzi has been working hard to establish herself in the NXT Women's division.
As always, we'll have coverage of NXT tomorrow night right here on WrestleTalk.