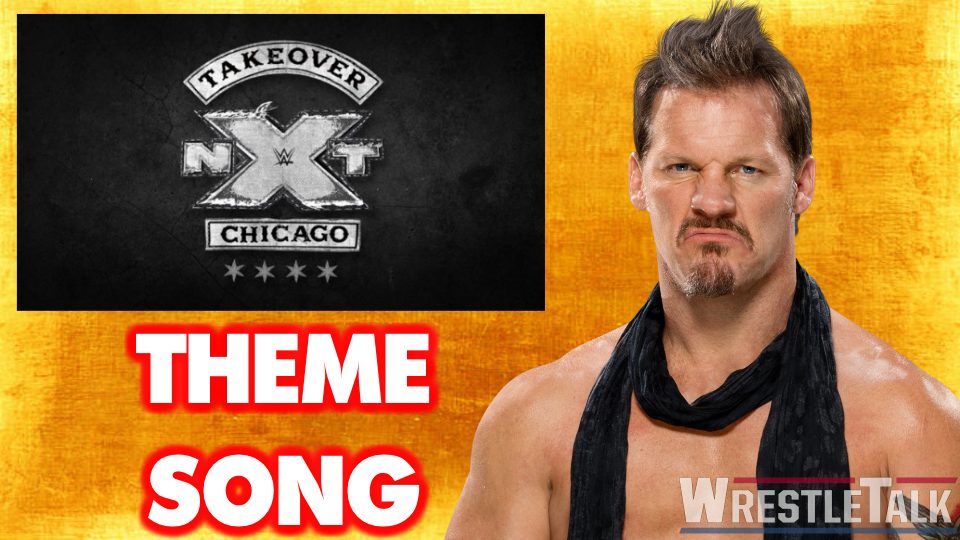 NXT TakeOver: Chicago – you just made the list… of WWE pay-per-views that Chris Jericho's band has done the theme song for.
'Y2J's rock band Fozzy has been confirmed as providing one of the theme songs for the upcoming NXT TakeOver show in Chicago.
The event, which takes place one day before WWE Money In The Bank, will feature Fozzy's Painless, as well as a song by Halestorm. Halestorm lead singer Lzzy Hale (not a typo, but actually how she spells her name) might be best known to WWE fans as the lady who played Ember Moon's theme song at NXT TakeOver: New Orleans.
Painless is Fozzy's most recent single off of the band's highly successful seventh album Judas. Released late last year, "Painless" reached number seven on the Billboard Mainstream Rock chart.
This isn't the first time a Fozzy song has been used as the theme to a WWE event. Just over a year ago, the title track from Judas (Jericho's NJPW entrance theme) was used as the theme to the first NXT TakeOver: Chicago show.
Ironically enough, that show was the same one where Tommaso Ciampa turned on Johnny Gargano, so there might have been a bit of foreshadowing there.
Fozzy's songs Martyr No More and Enemy were used as the theme songs for WWE's Royal Rumble 2010 and No Way Out 2005 shows respectively. Enemy was also used as part of the promotion for TNA's Bound For Glory event in 2006.
Fozzy was established in 1999 and have morphed from an Ozzy Osborne tribute band into an extremely capable and polished rock group. Painless is just the latest in a long line of very good heavy metal singles and it is an excellent fit for the grittier NXT brand.
With matches such as Ricochet vs. Velveteen Dream, Lars Sullivan vs. Aleister Black for the NXT Championship and Johnny Gargano vs. Tommaso Ciampa in a Street Fight, this kick-ass theme song is now the icing on the TakeOver: Chicago II cake, a treat that promises to be as delicious as it will be violent.
Do you think Painless by Fozzy is a good choice for NXT TakeOver: Chicago II's theme song? Which match are you most looking forward to on the show? Who wants Chris Jericho and Elias to collaborate on an album of wrestling-themed insults? Let us know in the comments below or on Twitter here.