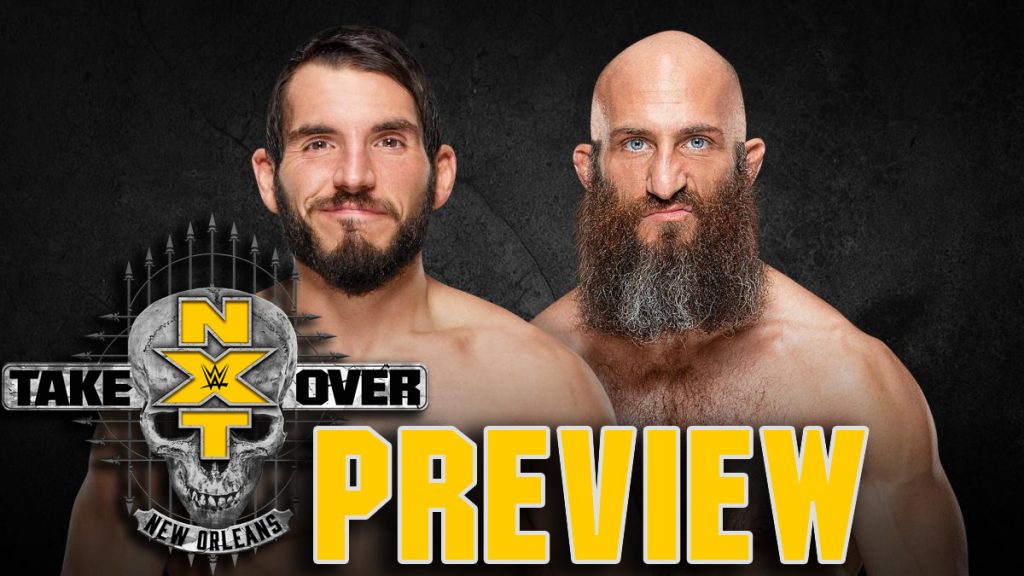 #DIY.
For former independent wrestling superstars Johnny Gargano and Tommaso Ciampa, the motion of doing things yourself started as a movement; an idea of taking matters into one's own hands when it came to achieving success in NXT. Both entering the WWE's developmental brand as singles wrestlers, the pair were thrust together for the first time during the 2015 Dusty Rhodes Tag Team Classic, where they would, unfortunately, lose to Baron Corbin and Rhyno in the quarter-finals of the tournament.
The pair would go their separate ways for a better part of a year; Gargano would float between appearances on NXT television and independent circuit bookings while Ciampa wrestled singles matches with mixed results against Bull Dempsey, Samoa Joe and Tyler Breeze to name a few.
In 2016, Gargano and Ciampa reunited after the former signed an exclusive NXT contract and defeated some of NXT's best tag teams at the time, like The Vaudevillains, TM-61 and then NXT Tag Team Champions The Revival in a non-title match.
The momentum carried them to August's NXT Takeover: Brooklyn II where they faced The Revival for the tag titles and lost in a hard fought victory. However, out of the ashes arose the attitude that would carry them to NXT history: #DIY. The course correction took them straight to a tag team title match at NXT TakeOver: Toronto, where the pair would outlast The Revival in a two-out-of-three falls match and win the NXT Tag Team Championships.
#DIY went on to successfully defend their newly won NXT Tag Team Championships against Tajiri and Akira Tozawa in Japan, as well as TM61 in Australia.
On the January 11 episode of NXT, #DIY defeated The Revival to retain the NXT Tag Team Championship, but were assaulted by The Authors of Pain afterwards, setting up a clash between both teams at NXT TakeOver: San Antonio the night before that year's Royal Rumble. At the event, however, #DIY lost their NXT Tag Team Championship to The Authors of Pain. On April 1, 2017, Gargano and Ciampa received a rematch at NXT TakeOver: Orlando in a triple threat elimination match against AoP and The Revival, but failed to regain the belts after being the first team eliminated.
Gargano and Ciampa would get one last shot at AoP and the tag belts at NXT TakeOver: Chicago in a ladder match; however, despite a valiant effort, #DIY would come up short once again.
Then, just as the event was about to go off the air and the fans thought it would be the last time they would see the pair on NXT television, the unthinkable happened.
After all the matches they fought together, after all the triumphs they accomplished as a pair and after all the hours spent training and bleeding in service to their #DIY ideal, Tommaso Ciampa destroyed what they built – all because he was afraid of being forgotten.
Unfortunately, Ciampa was severely injured at NXT TakeOver: Chicago, needing surgery to repair a ruptured ACL shortly after the event which kept him out of action for nearly an entire year. So, Gargano spent the better part of 2017 picking up the pieces caused by his former partner's betrayal. After being off of NXT television for nearly two months, Gargano returned to Full Sail Arena on July 9, refreshed and refocused to do something in line with the 'do it yourself' mantra: become 'Johnny Wrestling' once again.
The road to his return was tumultuous at best, however, as Gargano would lose to Andrade 'Cien' Almas on two occasions – at NXT TakeOver: Brooklyn III and at an October 11 NXT show – results that galvanized Almas' own aspirations of facing and defeating then-NXT Champion Drew McIntyre at NXT Takeover: WarGames.
The losing streak left Gargano dejected and directionless – until he defeated Aleister Black, Killian Dain and Lars Sullivan in a number one contender's fatal four-way match for a shot at Almas' newly won title at NXT TakeOver: Philadelphia. The result was not what Gargano expected, losing to Almas in a bout many have praised overwhelmingly (including our very own Oli Davis and Luke Owen), calling it a solid "Match of the Year" candidate:
However, a familiar face returned in order not to be upstaged or overlooked in the eyes of the NXT faithful once again:
After weeks of build-up that saw Gargano thrown out of NXT after losing a title vs. career match to Almas, Ciampa berate and intimidate the crowd wanting 'Johnny Wrestling's reinstatement, and Gargano himself jumping out from amongst the Full Sail crowd to lash out against his former teammate, NXT TakeOver: New Orleans is liable to explode when these two men face off in what could possibly be the most brutal – and most exciting – match of the night.
Prediction: Johnny Gargano
What do you think will happen in this match? Will Ciampa continue his reign of terror against Gargano as this newly re-christened 'Psycho Killer'? Or will 'Johnny Wrestling' get a measure of revenge – and his job back in NXT – against his former #DIY brother? Let us know in the comments below or on Twitter here.