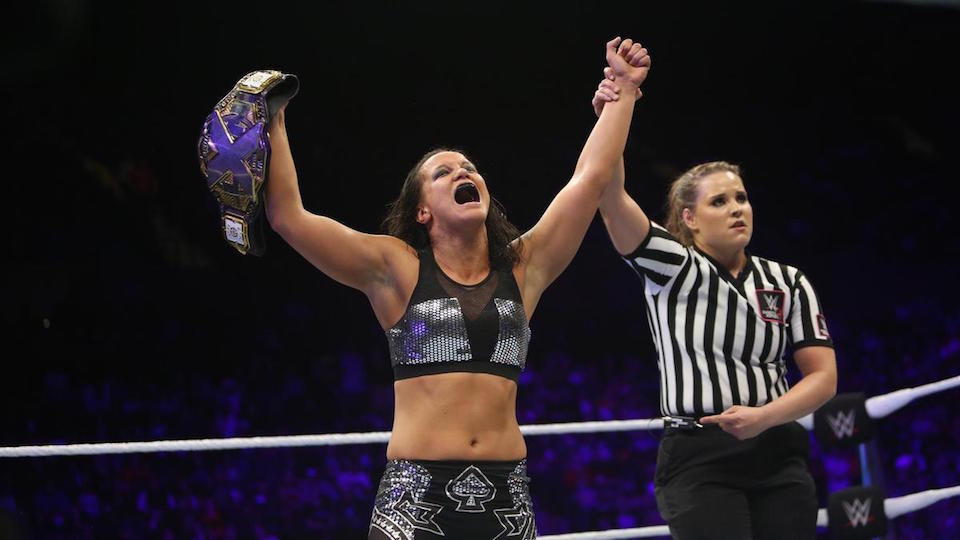 Following an incredible match at WWE Evolution, Shayna Baszler made history in becoming the first two-time NXT Women's Champion, beating Kairi Sane in her rematch for the title.
Baszler didn't do it alone, however, as her fellow four horsewomen, Marina Shafir and Jessamyn Duke, interfered in the bout, undoubtedly handing the win to the new champ.
As the NXT tapings had already been filmed up until WarGames, and with the title change happening at Evolution, the Women's Championship has been relegated to later-filmed backstage segments.
During last night's episode, Baszler was in the middle of an interview alongside her cohorts when NXT General Manager William Regal interrupted to announce that Kairi Sane will be invoking her rematch clause at the upcoming pay-per-view.
What's more is that it won't just be a standard singles match. Both have proven they can overcome the other so one pinfall or submission simply won't cut it anymore. Instead, Regal has announced that their match at NXT TakeOver: WarGames will be two out of three falls. Isn't it nice when match stipulations make perfect sense within the story?
With the other matches announced for the pay-per-view, this one definitely needed something extra to put it in the same league and this is exactly the play to make that happen. Two out of three falls matches have a strong legacy in the industry. The Sami Zayn vs. Cesaro encounter from an episode of NXT in mid-2013 remains one of the best in history. With any luck, Baszler and Sane will knock it out of the park.
Are you excited for this matchup at NXT TakeOver: WarGames? Let us know in the comments.