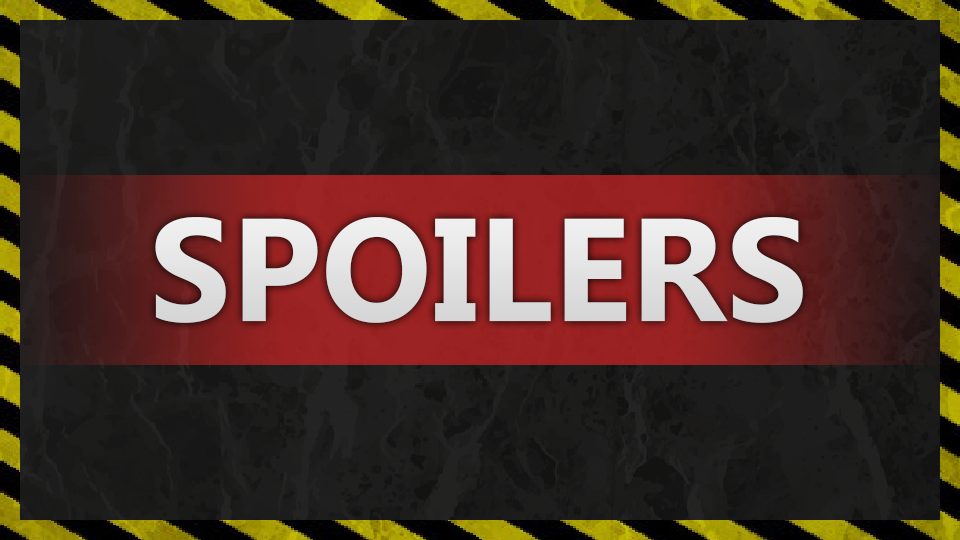 ***WARNING CONTAINS SPOILERS FOR THE EPISODE OF NXT THAT WILL AIR IN THE NEXT FEW WEEKS PRIOR TO NXT TAKEOVER NEW YORK***
Thanks to @MrJacobCohen on Twitter for report and pics
Chelsea Green def. Jessie (Elaban)
Triple H addresses Tommaso Ciampa title situation. Confirms he was going to announce Gargano v Ciampa for TakeOver but because of Ciampa's injury a new champ will be crowned in New York. It will be Gargano against the winner of a five way, which will be Adam Cole vs. Ricochet vs. Aleister Black vs. Velveteen Dream vs. Matt Riddle. That happens tonight.
The Gargano vs winner match at TakeOver will be 2/3 falls to guarantee a decisive winner
Oh blimey, the five-way is now!
Scoop #8: Adam Cole vs Ricochet vs Aleister Black vs Velveteen Dream vs Matt Riddle

Winner faces Johnny Gargano for the NXT World Title at NXT Takeover New York pic.twitter.com/0daZomHV2a

— Jacob Cohen (@MrJacobCohen) March 13, 2019
In a perhaps expected based on recent house shows but certainly not unwelcome result, Adam Cole pinned Ricochet to win the match. It will be Gargano v Cole in New York. That one should be phenomenal.
Forgotten Sons attacked Ricochet and Black after the match.
Punishment Martinez def. Riddick Moss
ACH, now known as Albert Hardie Jr., makes his debut against Humberto Carrillo. Blimey.
Not a great start for ACH, as Carrillo wins the match.
War Raiders win a squash. Quickly. Look at the two poor lads:
Scoop #16: War Raiders vs These 2 Poor, Unfortunate Souls pic.twitter.com/bSElsCwCTR

— Jacob Cohen (@MrJacobCohen) March 13, 2019
War Raiders are not done! They want another team. They get Adrian Jaoude and Cezar Bononi. That doesn't last long either.
Oney Lorcan, fresh off his loss on 205 Live, against Jaxson Ryker next
Ryker wins. Poor Oney.
Kairi Sane vs. Bianca Belair next up
We have a no contest, thanks to a run in from the Four (three) Horsewomen – Shayna Baszler, Jessamyn Duke and Marina Shafir. Io Shirai makes the save then the entire NXT women's roster and a handful of refs break it up. Pandemonium.
Scoop #23: Shayna, Jessamyn, & Marina run in and cause a no contest, Io Shirai runs in to make the save, refs and the women's roster out to break it up pic.twitter.com/AlEWcVQzIr

— Jacob Cohen (@MrJacobCohen) March 14, 2019
Io moonsaults into the crowd of bodies then poses with the women's title. I think we all know why . . .
Brennan Williams vs. Raul Mendoza. Looks like Williams is in line for a push based on Raul's usual form.
Hold the front page! Raul Mendoza picked up the win! Correct me if I am wrong but I think that is his first ever win on NXT TV.
Scoop #27: Adam Cole and Johnny Gargano Face to Face Segment up now pic.twitter.com/U7tLedLyZ6

— Jacob Cohen (@MrJacobCohen) March 14, 2019
The crowd supports both men, with duelling chants of "Johnny Wrestling" and "Adam Cole". Cole rejects the support but Gargano says he welcomes it. How things have changed in the past few weeks.
Usual pre-match back and forth jaw-jacking. Cole mocked Gargano's TakeOver win/loss record, Gargano said he got to where he is by busting his ass having been repeatedly rejected by WWE.
Vanessa Borne & Aliyah vs. Lacey Lane & Kacy Catanzaro
Another run in from the Three Horsewomen. Aliyah and Borne leave as the trio attack Lane and Catanzaro
Velveteen Dream watches from a couch as Matt Riddle defeats Kona Reeves. Dream vs Riddle is confirmed as the North American Title match at TakeOver
Scoop #35: Velveteen Dream has been brought on to the stage by 2 women on a couch pic.twitter.com/2H6gCU4oGB

— Jacob Cohen (@MrJacobCohen) March 14, 2019
It's time for the finals of the Dusty Rhodes Tag Team Classic. Forgotten Sons vs. Ricochet & Aleister Black. The winners take on War Machine at TakeOver. You would expect the Sons to win it given they are staying in NXT and Black and Ricochet are likely to be wrestling at WrestleMania two days after TakeOver. War Raiders vs. Ricochet & Black would be incredible though.
And the winners are . . . Aleister Black and Ricochet! They will go onto meet War Raiders at TakeOver.
Scoop #42: War Raiders our for a stare down with Ricochet & Black pic.twitter.com/AGUuOx2ZdJ

— Jacob Cohen (@MrJacobCohen) March 14, 2019
So the TakeOver card (while not ALL official) appears to be: Johnny Gargano vs. Adam Cole – NXT Title (vacant), Velveteen Dream (c) vs. Matt Riddle – NXT North American Title, War Raiders (c) vs. Aleister Black & Ricochet – NXT Tag Title, Shayna Baszler (c) vs. Io Shirai – NXT Women's Title, Pete Dunne (c) vs. WALTER – NXT UK Title
Looks like Dijak and Lee won't be getting their big TakeOver match.
Ricochet and Black essentially say goodbye afterwards, with Ricochet saying it may be their final NXT taping.
Help support WrestleTalk by making your Amazon purchases through our affiliate link. Click here for the US and here for the UK.