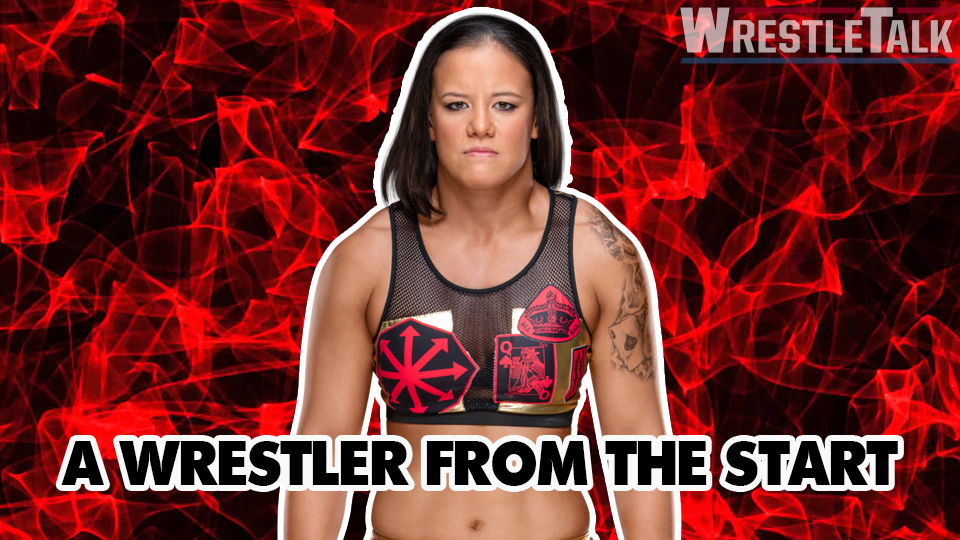 Current NXT Women's Champion Shayna Baszler is a true powerhouse among WWE's entire women's division. That even includes the great Ronda Rousey thanks to the 'Queen of Spades' MMA background. With that background comes a stigma, however, that Baszler is eager to shed.
In a recent interview with Rock Sins during the NXT events at Download Festival in the UK, Baszler commented on this stigma among other aspects of her wrestling career.
On transitioning to WWE/NXT from the world of MMA and UFC:
"It's been smoother I think because I'm a catch wrestler. I've been a catch wrestler in MMA. Josh Barnett, my main head coach for like 12 years, he is a professional wrestler as well as a fighter. Bill Robinson would teach us for mixed martial arts as well as sports entertainment. This is what I've been in for a while so I think I have a leg up on people that are like 'I fight MMA, I think I like this [professional wrestling] so I'm gonna try it'. I've been involved in this a lot longer than people realize as far as the training and the working for it too."
https://www.youtube.com/watch?v=ua3yyQr-2ys
On bringing legitimacy with her to the ring:
"Yeah, I didn't necessarily fight, thinking one day I'm going to do professional wrestling. I always fought with the intent that that was the end goal… When I'm behind the curtain about to go out to an NXT event, that's all I know. I'm here to fight and be the best fighter. That's all my body knows, so it's easy for me to show that because it's what I'm familiar with."
On being the NXT Women's Champion:
"It's easy for me to be the hardest worker in the room. I'm competitive in that aspect. I knew with the goal of having the title what I wanted that to mean, and it was the legitimacy and the old throwback to the days where people should like the champion but there's also a side that makes people go 'Woah, I'm not going to upset them' and that is something that I have wanted to uphold as the champion. That is important to me and the pressure on myself to kind of bring that back to the championship."
On working with her fellow Four Horsewomen of MMA in WWE:
"It's a little of both. I'm not going to sidetrack off of my path and the things I'm doing and what I want to accomplish. But who doesn't want their friends with them at work every day, so it's awesome, and it's what we've done. Once we were living together and training together and we clicked, the four of us, after The Ultimate Fighter. It's like when Ronda [Rousey] was UFC Champion and Jess [Duke] was in Invicta and we were all kind of doing our own thing in MMA as well as supporting so it's kind of the same thing just on the other side of the coin."
Final words:
"For the people who actually are my fans and have known from the start what was going to happen, keep hanging on, stay on the war wagon because we have got more to take over."
The 'Queen of Spades' is set to defend her NXT Women's Championship against Nikki Cross tonight at NXT TakeOver: Chicago II.
What are your thoughts on Shayna Baszler? Is she a deserving champion in the world of professional wrestling? Let us know in the comments below or on Twitter here. You can also join us on Discord to chat with Oli, Luke, the magazine team, the website writers and each other here!