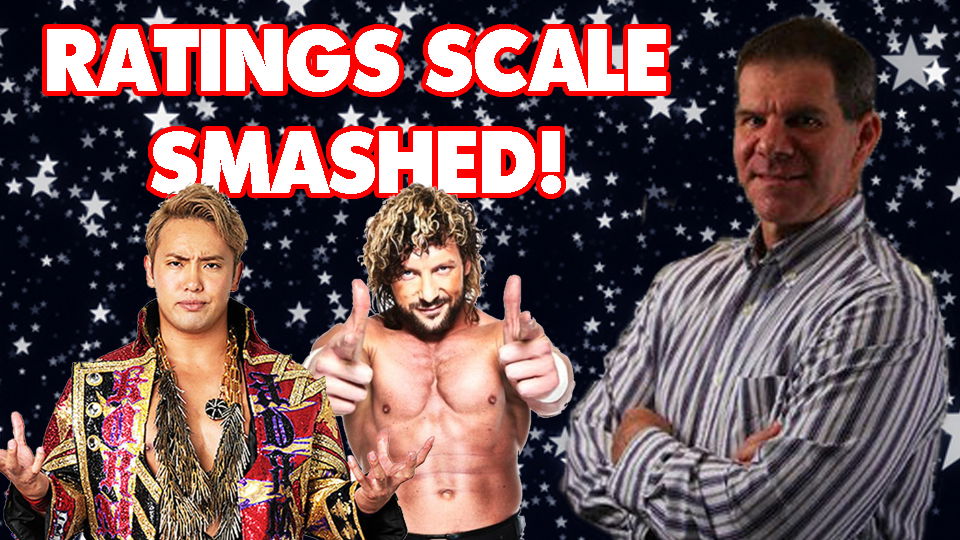 The NJPW Dominion main event between legendary IWGP World Heavyweight Champion Kazuchika Okada and his greatest rival Kenny Omega was the single greatest match this writer has ever seen. I was not alone in this opinion. Everyone I spoke to that watched the match felt the same way: the 64-minute three-fall epic was as close to perfection as wrestling can get.
Their previous encounters at WrestleKingdom 11, Dominion (2017) and in the final round of G1 had all been rated beyond the maximum ***** by highly respected Wrestling Observer Newsletter scribe Dave Meltzer, receiving ******, ******1/4 and ****** respectively. As great as all three of those matches undoubtedly were, the fourth in the series was better. So, so much better.
Cue the anticipation that Meltzer's ratings system would be shattered once again. As the man himself wrote:
"This was not some five-star match or six-star match. You can call it whatever you want. I've had people arguing 16 or 17 stars, with the idea that the first fall, which went 29 minutes was an easy six stars, and the third fall, at 17 minutes, was also an easy six star, and the middle fall couldn't be less than 4 and probably closer to 5. Surprisingly, in responses, the consensus was far more clear than I would have expected at 7. There were a lot of 8s, 10s, even a 12, and the ones who argued it as three different matches, which it wasn't, to get some crazy number, a few 5s, and 6.5s, a 4 3/4 here and there."
https://www.youtube.com/watch?v=2mH62tlKg5g
Sure enough, Okada-Omega IV received the highest rating that Meltzer has ever awarded, an eye-wattering ******* (7) rating.
"This match, held before an advanced sellout crowd of 11,832 paid at Osaka Jo Hall, was at a different level far more than for what took place over 69 minutes and 49 seconds, which just happened to be, in the opinion of an awful lot of people, the greatest pro wrestling match they had ever seen. Whether it was or it wasn't that, as far as storytelling, emotion and drama in a match, it is inconceivable to me that there has been another match close to this level in modern times. When it had ended, my thought was that this was the greatest match I've ever seen. Not arguably, and not by a little big either. It was at a level far beyond when it came to emotion, storytelling, and attention to detail. It was almost astonishing watching it."
Did you enjoy Okada-Omega IV? Where do you rank it on the all-time list of great pro wrestling matches? Let us know in the comments, on Twitter, or you can join us on Discord to chat with Oli, Luke, the magazine team, the website writers and each other here!