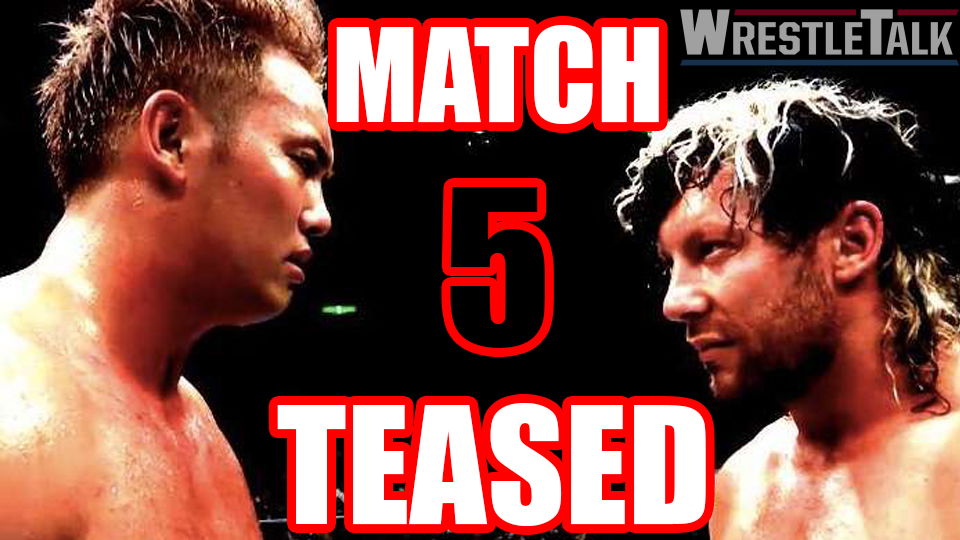 IWGP Heavyweight Champion Kenny Omega was a guest on the X-Pac 1,2,360 podcast recently discussing his instantly-legendary match against Kazuchika Okada at Dominion 6.9
During the course of the interview Omega hinted at the probability of a fifth match in their pristine series, following on from their revered clashes at Wrestle Kingdom 11, Dominion 6.11, G1 Climax and the aforementioned Dominion 6.9
Discussing putting together the most recent bout with Okada, Omega suggested the rivals were not done wrestling each other just yet:
"It's what story are we going to tell that complements the other three matches that we've done. What story do we tell that leaves something open for a possible fifth match, because even though we were never told that there was gonna be a fifth match, I have a feeling that there's gonna be a fifth match. So I didn't want to blow everything in that match, and I wanted to leave it for that there is gonna be another one."
https://www.youtube.com/watch?v=15vFgX-_X_g
Although we would not expect to see the two great rivals clash again any time soon, it seems almost certain that their paths will cross again. Both men are still in their respective primes, with Omega 34-years old and Okada still only 30. With neither man having any immediate plans to leave New Japan, they could yet meet another dozen times down the road.
Do you want to see Okada-Omega 5? Let us know in the comments below or on Twitter here. You can also join us on Discord to chat with Oli, Luke, the magazine team, the website writers and each other here!