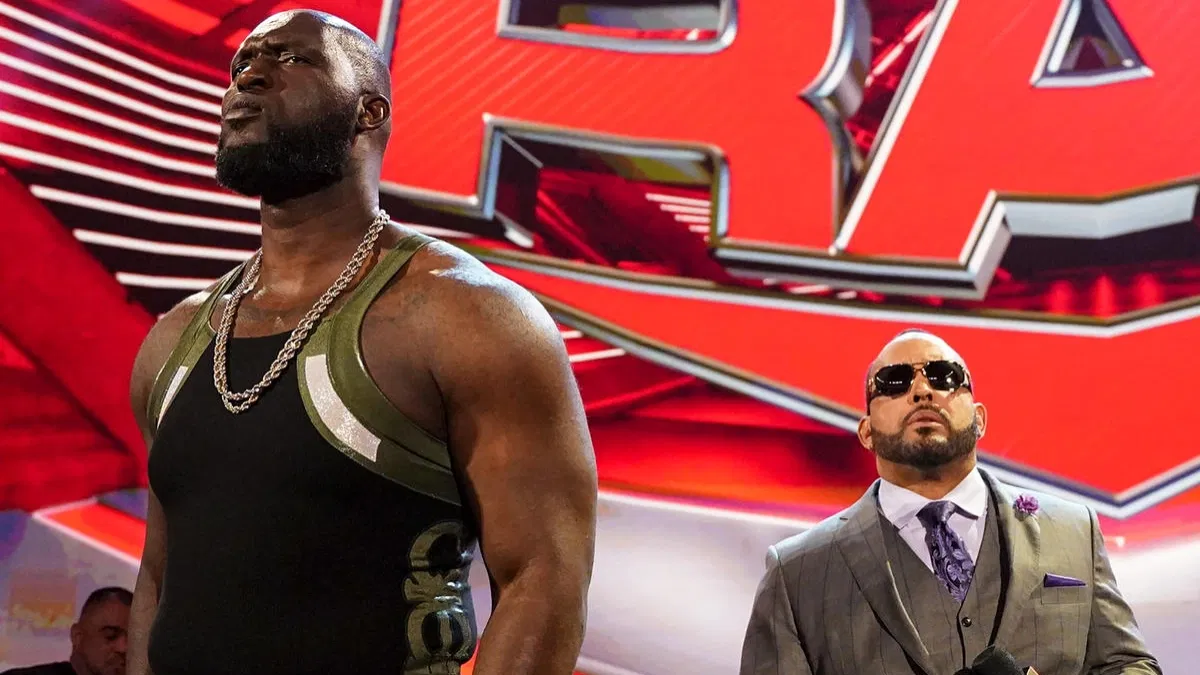 In a recent interview, WWE star Omos talks about what it is really like working with MVP and teases a future reveal after 'it was time for a change.'
Omos recently spoke about what to expect from him in the future, including one huge character detail yet to be revealed: his final ring gear look.
Speaking to Complex Unsanctioned, Omos teased an as yet to be revealed 'final version', saying:
"Wait until you see the final version. What you see is just the 'okay, I can work in this, it looks good on TV, it shows my build' but the final version, especially y'all being comic book fans, you are going to love it. Figured it was time for a change and time to level up. I was able to get away wearing jeans, just being a big guy, but I want to be immersed in this company and present myself as a threat, so it was time for an upgrade."
In the same interview, Omos also discussed working with MVP, saying:
"It's been amazing. He has such an immense amount of knowledge and has been able to teach me a lot and guide me, 'Hey big guy, we do this here, relax here, slow down.' Being a manger, he's able to see things I can't see and give me feedback because he's watching it like you guys are watching at home. He's been extremely helpful."
Omos is currently 15-8-0 so far in wins and losses in 2022.
You can check out all of the win/losses so far for the entire Men's WWE Main Roster by clicking here. 
Transcription via Fightful
If you're in the UK but didn't manage to get tickets to Clash at the Castle on September 3, WrestleTalk is hosting a watch party at The Joiner on Worship in Shoreditch, London, and we'd love for you to join us! Click here for more details.