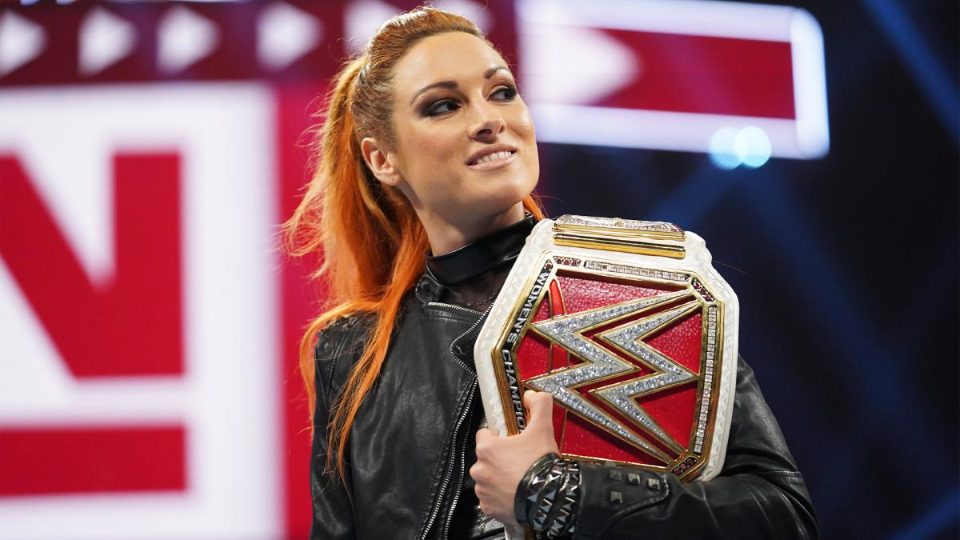 With WrestleMania 36 now emanating from the WWE Performance Center, it's undoubtedly going to lack the big event feel that the 'Show of Shows' usually has.
One thing many people look forward to about WrestleMania is the entrances. Countless names like Triple H and Charlotte Flair have had made their way to the ring in grand fashion throughout the years.
Current Raw Women's Champion Becky Lynch was reportedly in line to do the same this year before the coronavirus pandemic struck.
On this past Monday's episode of Raw, Lynch pulled up outside the Performance Center in a massive custom truck. According to PWInsider, the intention was to use the truck for her 'Mania entrance.
You can see an image of it here via WWE's Instagram:
https://www.instagram.com/p/B90MFhAhYPA/
Lynch will defend the Raw Women's Championship against Shayna Baszler at WrestleMania on April 5. She has held the title since WrestleMania 35 last April when she won the 'winner take all' main event against Ronda Rousey and Charlotte Flair.