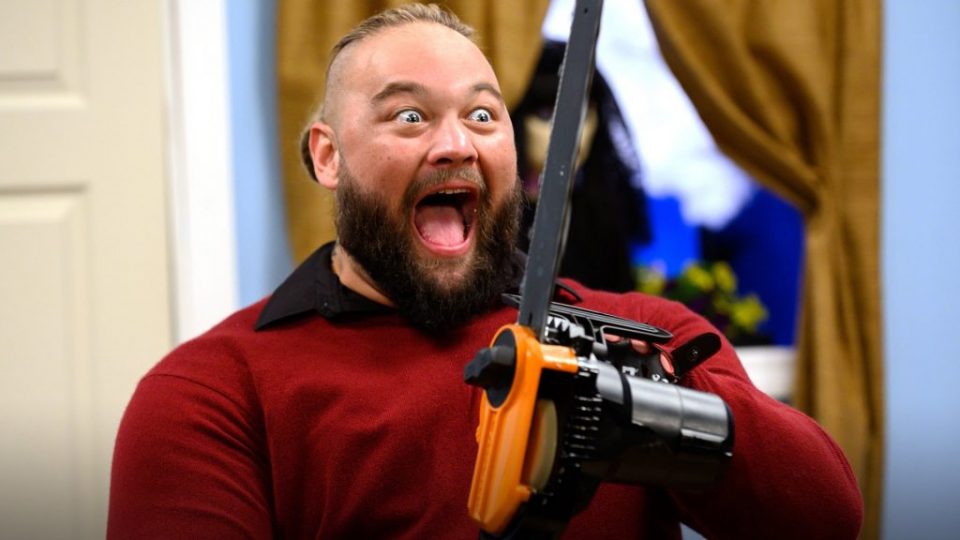 If executed properly, the return of a previously injured or otherwise absent superstar can be one of the most engaging and memorable moments on an entire wrestling show.
Bray Wyatt's last in-ring appearance was 11 months ago on the 13th August episode of Raw. After WrestleMania 35 in April 2019, Firefly Fun House video segments began airing to mark the imminent re-debut of the former WWE Champion.
However, he has yet to appear live on Raw, Smackdown or pay-per-view since the segments spotted airing a few weeks ago. Since then, various puppets from his entertaining clips have been appearing in the background of some backstage segments on TV.
There is currently no word on when the former Wyatt Family leader will return, nor whom his first feud will be against.
However, the ever-reliable WrestleVotes has revealed in a recent tweet that before the hires of Paul Heyman and Eric Bishoff as Executive Directors of Raw and Smackdown respectively, the plan was to have Bray Wyatt wrestle at SummerSlam.
Getting a ton of questions re: Bray Wyatt. I know this – prior to Bischoff & Heyman taking over, the plan was for him to redebut & wrestle AT SummerSlam. I can't confirm if any of that has changed. I'm confident he'll be at SummerSlam. Whether that's his first appearance is TBD.

— WrestleVotes (@WrestleVotes) July 13, 2019
The report suggests that the original plan would have seen Wyatt's match at SummerSlam actually be his first live appearance since August 2018. They do not give any word on who his opponent was planned to be.
However, WrestleVotes claims that due to the hires of Bischoff and Heyman, plans might have changed.
The idea that plans might have been altered is not unlikely. WrestleVotes also reported earlier on in the week that Vince McMahon has given permission to both Heyman and Bischoff to change any of the previously planned SummerSlam matches.
Was told recently that anything WWE had planned for SummerSlam in advance was all subject to change once Bischoff & Heyman fully start their roles this upcoming week. Good on Vince & Co to allow a legitimate clean start. No forced agendas off the jump. That's how it should be.

— WrestleVotes (@WrestleVotes) July 11, 2019
However, WrestleVotes also claimed that plans to have Cesaro face Aleister Black at Extreme Rules might have changed due to the appointments of Heyman and Bischoff.
As we know, the match is going ahead as previously planned, so perhaps Bray Wyatt will also still make his re-debut at SummerSlam, with Heyman and Bischoff making no alterations.