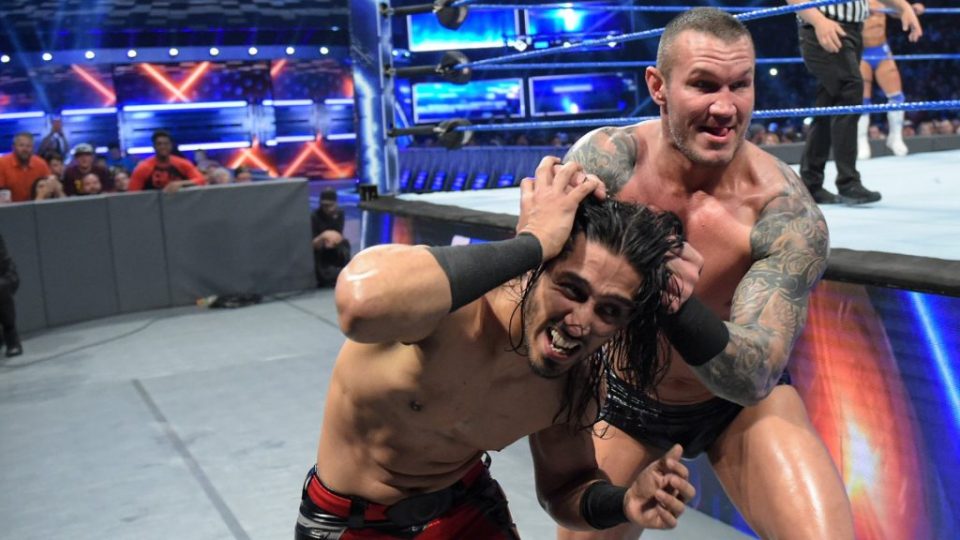 In a shock that no one saw coming last night at WWE's Money In The Bank pay-per-view event, Brock Lesnar walked away with the Money In The Bank briefcase despite not even being in the match. Lesnar appeared at the end of the bout, pushing Ali off the ladder before scaling it himself and unhooking the prize.
BEAST IN THE BANK. @BrockLesnar shocked the @WWEUniverse by WINNING the Men's #MITB Ladder Match! https://t.co/q1LU161S2b pic.twitter.com/FANdioePb5

— WWE (@WWE) May 20, 2019
Wrestling fans were somewhat confused, as the ever-reliable WrestleVotes tweeted last month that WWE were planning on building up a new star this year by giving them a win in the Money In The Bank ladder match. This was likely because the last two winners, Baron Corbin and Braun Strowman had lost their cash-in matches. Instead, a part-time performer who wasn't even booked for the show took the prize from a young up-and-comer.
Strong push within the creative team to really have this years men's Money In The Bank winner coming out of the whole process looking like a STAR. The feeling backstage is that they have completely blown the winners & cash ins the last 2 years.

— WrestleVotes (@WrestleVotes) April 22, 2019
WrestleVotes is reporting that plans changed, and the decision to hand Brock the win was only made last weekend. They are reporting that prior to that decision, creative was 50/50 on whether to give Raw's Drew McIntyre, whom many predicted, and surprisingly Smackdown's Ali the win.
Lol you investigative maniacs are killing me from my tweet on 4/22. Nearly a month ago! Plans change. It's freakin' pro wrestling.

The Brock decision was made last weekend. Up until that point it was nearly a 50/50 tossup between McIntyre & Ali to take the briefcase.

— WrestleVotes (@WrestleVotes) May 20, 2019
This is coupled with a report that suggests up until the seven competitors went out to the ring, everyone involved thought that Ali was winning the match.