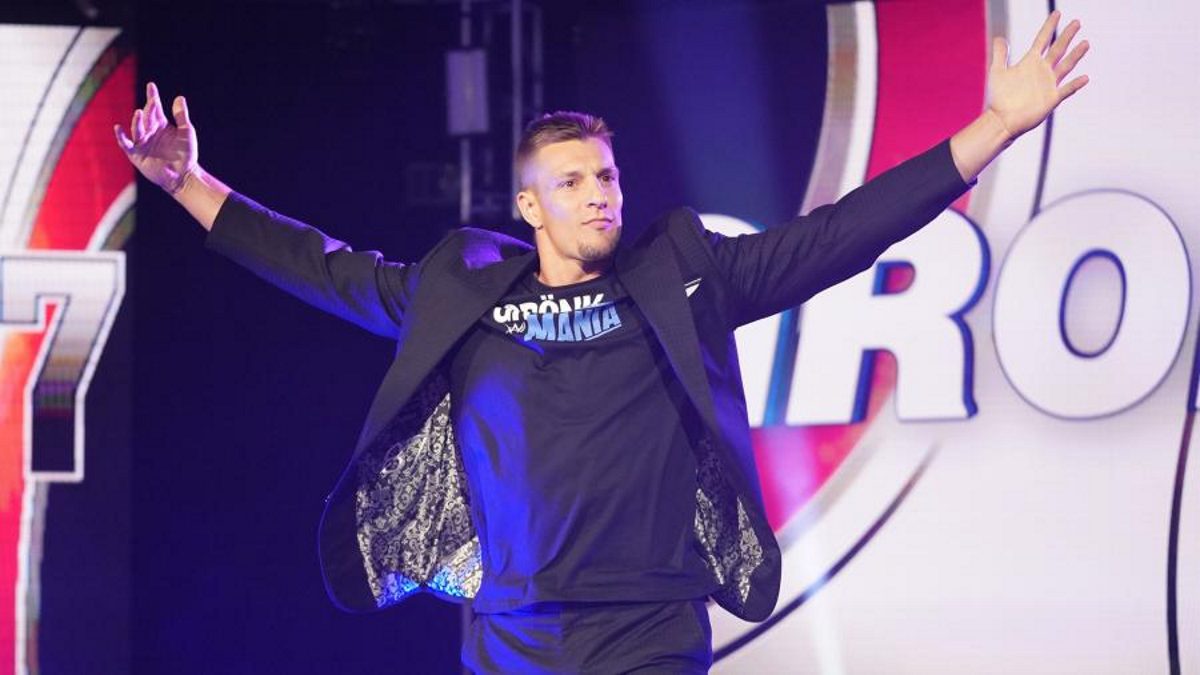 Former WWE star Mojo Rawley has revealed some of the plans WWE had in mind for Rob Gronkowski during his run with the company last year.
Gronkowski hosted WrestleMania 36 and won the 24/7 Title, but never actually ended up wrestling a match.
Speaking with Aiden English on Straight Shooting, Rawley revealed that Gronkowski was actually supposed to have several matches, including in Saudi Arabia.
He said:
"I think he did sign a contract. He never wanted to do it full-time. To take a guy like that and expect him to make five towns a week and travel and drive and get your own rent a car, everything we go through, that's just not going to happen. He retired from football and had like over $10 million on the table his last season. He left that just to give his body a break. To bring him in to make 2% of that, which is still a good salary, more than what most of us make, it's just not going to happen.

"What we wanted to do was set up multiple pay-per-view matches. SummerSlam was going to be in Boston. We would have some fun at 'Mania, we had a few plans for that, and it was going to lead to a tag match at SummerSlam and then probably set something up for me and him after. I think the plan was to do one in Saudi Arabia. I told him, 'Dude, you're going to get the bug. You'll do one and you'll want to do another. Let's do a tag match, get your feet wet, we'll bring you in for the fireworks and I'll do the leg work. After you get your feet wet, we'll get you in for a big one-on-one'.

"That was the original plan. From there, who knows what it goes into. I knew he wasn't going to be full-time, but I also knew he wasn't going to come in and be like 'I'll give you one Raw before a pay-per-view and that's it'. He wanted to do more than that and he said, 'If I'm going to do this, I want to do it right. I'll fly to Orlando for a month and train every day'. That got my respect. I know his rates and how much he gets paid for an hourly rate. I've seen him turn down deals in one hour that 90% of our roster makes in a year. For him to do it, it wasn't for the money, it was because he wanted to."
WWE still actually has Gronkowski listed on the active roster on its website despite his early departure last year after signing with the Tampa Bay Buccaneers.
Quote via Fightful
To make sure you stay updated with all the latest wrestling news, add WrestleTalk.com to your Google Discover feed and follow us on Twitter!