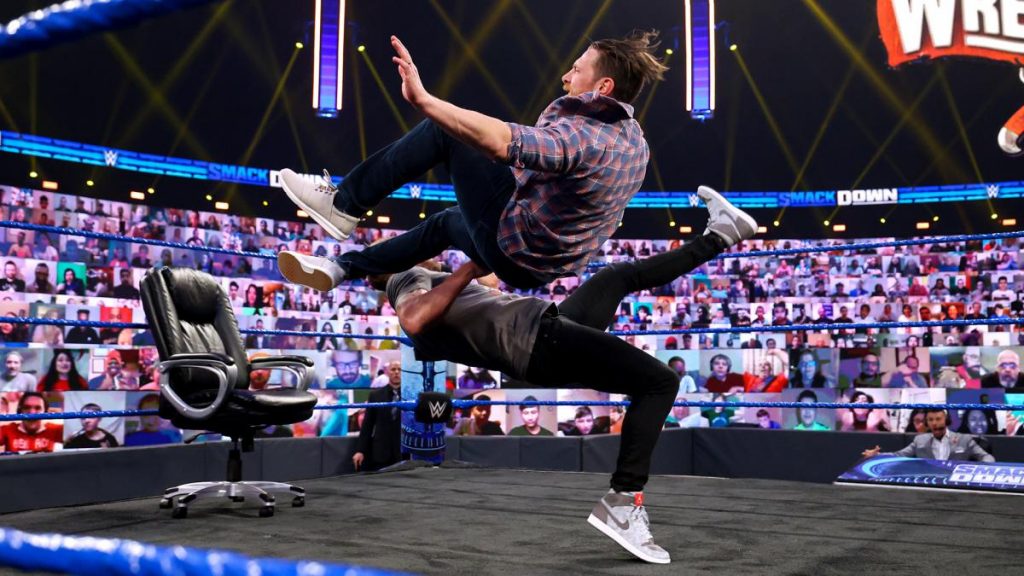 The overnight viewership for last night's (March 12) episode of Friday Night SmackDown on FOX has been revealed, and it's not great news for WWE.
ShowBuzz Daily is reporting that last night's show, which kicked off with a promo from WWE Hall of Famer Edge, brought in an average of 2.01 million viewers, as well as a 0.5 in the 18-49 demographic.
In case you are curious, below is the hour-by-hour breakdown for the show:
Hour One – 2.028 million viewers (0.5 rating)
Hour Two – 1.992 million viewers (0.5 rating)
By comparison, last week's show brought in an average of 2.252 million viewers, meaning this show dropped by an average of 242,000 viewers. The show last week also brought in a 0.6 rating, which is 0.1 more than last night's figure.
The show was unfortunately one of the weaker episodes of SmackDown in some time, with the blue brand's shows actually being rarely pretty good since the first week of the ThunderDome in August last year.
What are your thoughts on the above story? Let us know in the comments on Twitter or Facebook.