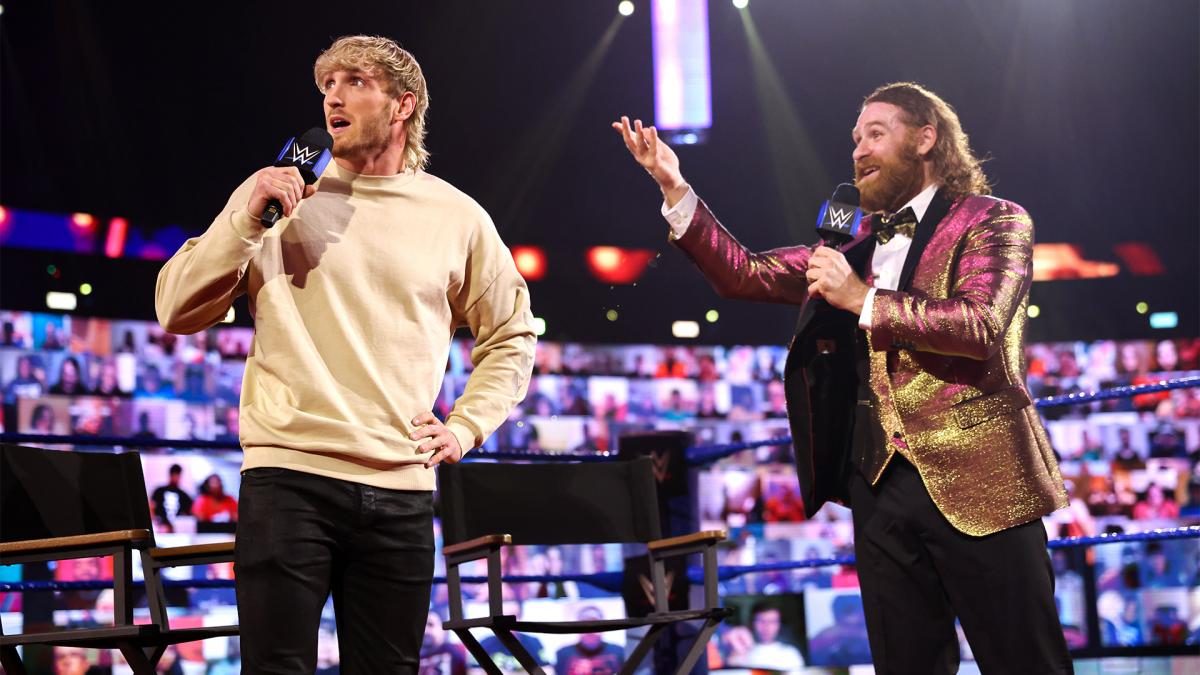 The overnight viewership numbers for last night's April 2 episode of WWE SmackDown on FOX featuring Logan Paul have been revealed.
As per Showbuzz Daily, the show drew 2.036 million viewers overnight, and the hourly breakdown was as follows:
Hour 1 – 1.963 million
Hour 2 – 2.109 million
The Logan Paul segment is what started the second hour, which could explain the uncommon hour-on-hour increase.
The show also drew a 0.5 rating in the important 18-49 demographic overnight.
The final viewership for last week's March 26 SmackDown was 2.191 million viewers with a 18-49 rating of 0.57.
Do bear in mind the numbers from last night's show are just the overnight numbers and the final numbers for a true comparison to last week will be out on Monday as usual.
You can check out full week-by-week 2021 TV ratings trackers for all major wrestling shows including SmackDown at this link.
What are your thoughts on the above story? Let us know in the comments on Twitter or Facebook.