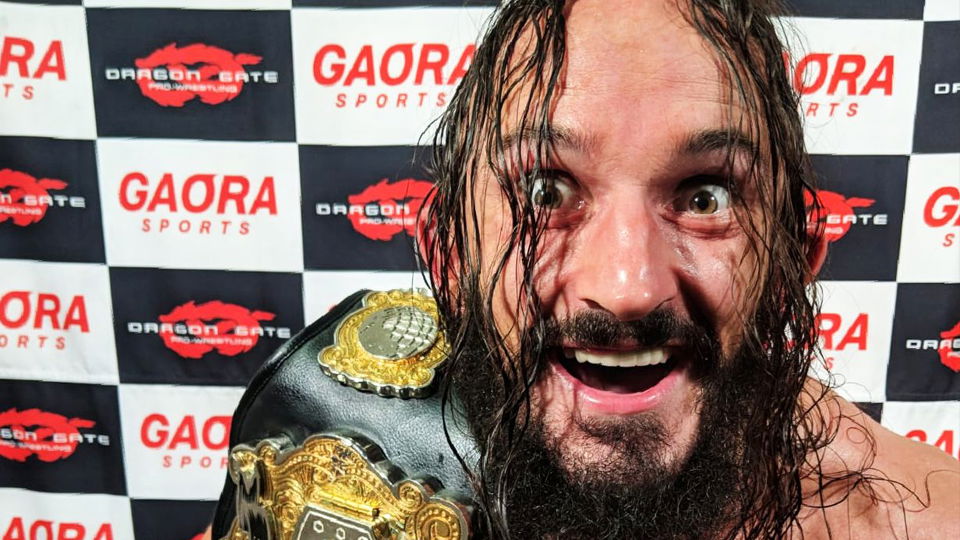 Within a couple of months of making his Dragon Gate return, PAC has captured championship gold in the promotion.
PAC defeated Masato Yoshino at Korakuen Hall on Tuesday evening (in Japan) in the main event of Fantastic Gate 2018, finishing him off with the Black Arrow (the recently renamed Red Arrow).
The win makes PAC the new Open The Dream Gate champion, the top prize in the promotion.
The former WWE star had tweeted about the match the day before the show, referencing his time away and promising to capture the title:
BANISHED from wrestling for a year!

TOMORROW I BECOME DRAGONGATE CHAMPION.

How do ya ROTTEN SWINES like me now?!?!

Watch LIVE only on the Dragongate Network.https://t.co/oBH1qtWJL8

— BASTARD (@BASTARDPAC) December 3, 2018
In addition to capturing gold in Dragon Gate, PAC has been busy on the independent scene since he was granted his WWE release. He debuted for RevPro at the end of November in a win over Mike Bailey and has also made appearances in Ireland and Germany between his Japan dates.
We have no doubt that this will be the first of many championship belts captured by The Bastard now that his career is back on track.