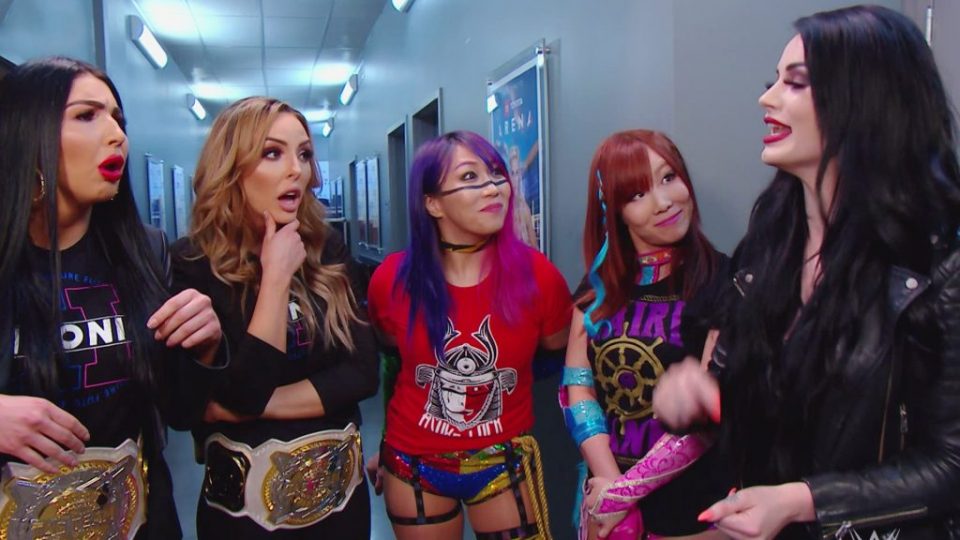 At the WWE Superstar Shakeup just after WrestleMania 35, former Smackdown General Manager Paige brought up Kairi Sane to the main roster.
Sane was immediately paired with fellow former NXT Women's Champion Asuka, and the duo appear to be gunning for the IIconics' WWE Women's Championships.
However, despite being introduced by Paige as a team over two months ago, Asuka and Kairi Sane have only had three matches as a tag team on TV.
The pair have not wrestled a TV match since WWE's tour of Europe, which was over a month ago.
It appears that WWE fans are not the only ones unhappy about WWE creative's booking of the Japanese tandem. Speaking to The Sun, Paige spoke of her frustration over the company's booking of the team:
"If we don't get used I get really frustrated because we're a good tag team and we need to be utilised. Sometimes the writers have so much on their plate with everyone else's storylines, they put things on the backburner. I have to remind them, 'Ok, but there is a women's tag team title… I'm like, 'What the hell dudes? Let's make something happen."

"It frustrates me but once you actually get to speak with Vince and Hunter about your problems and frustrations, they're always the first to say, 'Let's change this.' If you go up to writers it's like talking to a brick wall sometimes, whereas if you go to Vince and Hunter they're like, 'If you have a problem we can change that for you.' The Kabuki Warriors can be a force to be reckoned with and that was the plan from the beginning… After the match in Tokyo hopefully we'll get to build towards a pay-per-view, which gives the girls something to look forward to. So I'm happy we have a boss that really listens to us."
Thanks to WrestlingInc. for the transcription.