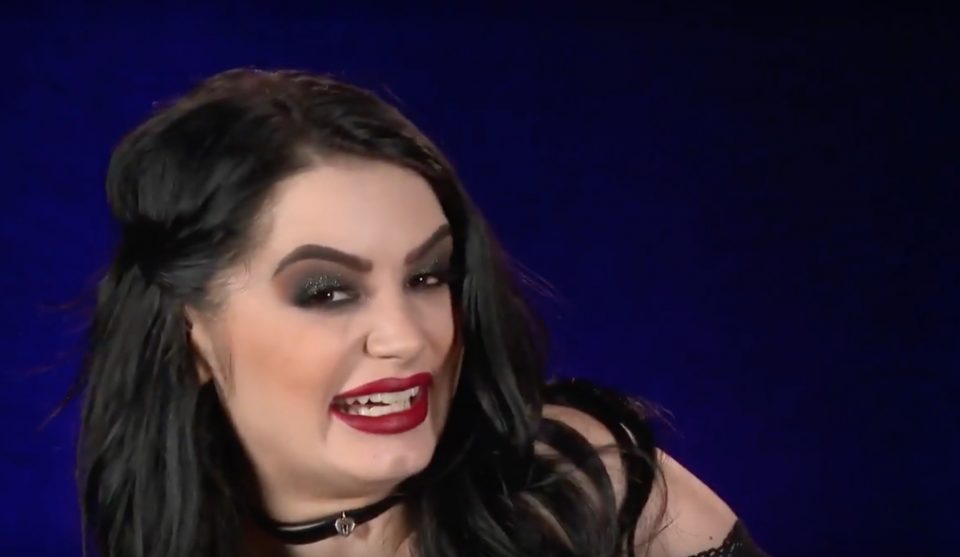 Well, I honestly thought we'd got past this whole "who is to blame for Brie Bella kicking Liv Morgan in the face" saga, but it seems it may well go on forever. Or at least, that's if Paige gets her way.
The SmackDown Live general manager is the latest in a string of ex-wrestlers to speak our about the incident.
She herself was the victim of a botched kick that ultimately ended her in-ring career in January of this year, something she has never blamed Sasha Banks for.
Similarly, she has placed none of the blame in the corner of Brie Bella, but she has expressed concern over the actions of Liv Morgan's Riott Squad teammates.
After Liv was knocked out, she left the ring to be treated by doctors, but somehow made it back into the ring for a suplex spot, something Paige thinks should never have happened.
Speaking to former WWE ring announcer Lillian Garcia on her Chasing Glory Podcast, Paige said:
"The thing that I don't like about it is the fact that her teammates brought her back in the ring to do a suplex when everyone knew she was knocked out. That's the thing that I don't like. It's just like – don't come back in for the suplex. You know you're hurt. We have concussion meetings all the time. Take care of yourself. But also, your tag partners – as much as I love them, they're very sweet girls – they know she got knocked out, you don't let her back in the ring again.

"That's what Sasha did with me. As soon as she knew something was messed up, she was like, 'I'm not continuing the match'. That's a professional. She's like, 'I can't do this.' And I was trying to continue it and I was trying, I was trying, I was trying and she was like, 'Stop. You're gonna hurt yourself even more.' And I get where Liv comes from, she wants to continue-continue, but stop. It's not worth it. You end up like me.
"So with Ruby and Sarah, take care of your teammate. You see that she got hurt. Don't let her back in the ring again. And referee in there, don't let her back in the ring again. But apparently the ref didn't know anything. I'm like, 'Come on! How do you not know?' But Brie in that story, and they were trying, they were trying to take care of her, you know? I felt so bad for Brie. I felt bad for both of them, but the backlash that Brie got – if it was anyone else, there wouldn't have been that much backlash – because she's a Bella."
Clearly this topic is destined to be discussed at announce tables across the world for many years to come, but once again all I'll say is…I'm glad Liv is OK.