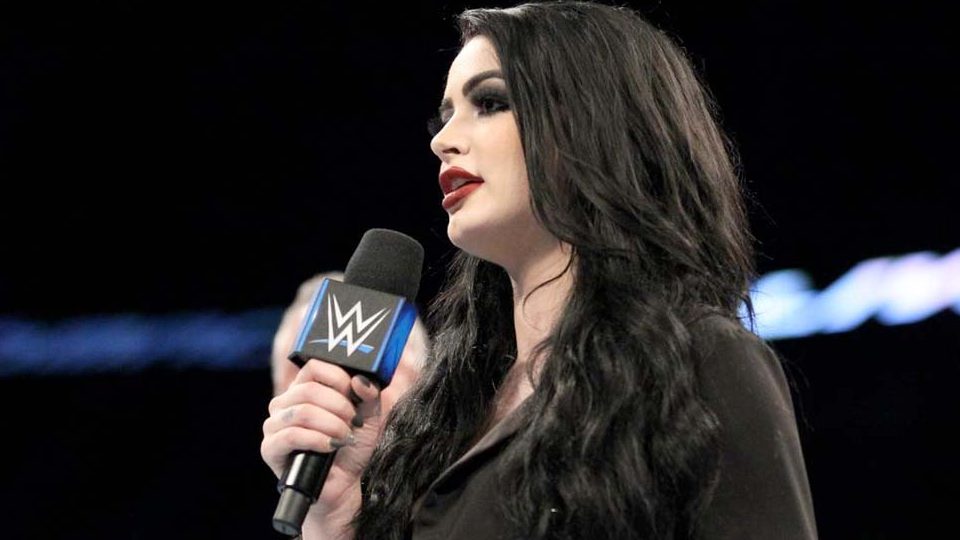 WWE SmackDown Live General Manager and soon-to-be topic of discussion surrounding Dwayne 'The Rock' Johnson's upcoming surefire smash hit and undoubtedly Oscar nominating movie, Paige, has been in and out of the news recently regarding the likelihood of an in-ring return. It seems now however, that the rumors that were circulating were false.
Earlier this year, Paige officially retired from in-ring competition due to injury, and while she has maintained a solid on-screen role as SmackDown Live General Manager, there are certainly those who miss what she can do between the ropes.
It was recently reported by Mike Johnson of PW Insider that Paige had been medically cleared to wrestle again, but that management had decided to keep her in an on-screen capacity. The former Divas Champion shot this down herself on Twitter.
Nope. I'm not. At all. One more knock to my neck could result in paralysis. Don't read "facts" on the internet. As much as I want that to be true it's 100% not. https://t.co/9QdJVOJi7y

— SARAYA (@RealPaigeWWE) November 13, 2018
There's also additional evidence to prove this. In the latest edition of the Wrestling Observer Newsletter, it was confirmed that the rumors spreading from Johnson's report were misconstrued.
"There were rumors going around that Paige has been cleared to return, which were false and really is more about so much of the reporting that has gone around. Mike Johnson of PW Insider did a report and said that Paige hasn't been cleared nor was it likely she would be cleared, but if she wanted to, she could ride out her contract and wrestle elsewhere, similar to what Bryan was trying to do at one point but his contract was seemingly never ending because of it being frozen. Essentially he denied it, and other places somehow interpreted that as her being cleared, but there's nothing to it. She even responded to a question if she's cleared by saying, "I'm not. At all. One more knock to my neck could result in paralysis." That seems to indicate that unlike Bryan, she sees her in-ring career as over."
As such, it seems this whole ordeal was a massive misunderstanding and that Paige will most definitely not be returning to the ring anytime soon. Unfortunate, that.
Do you wish Paige could return? Let us know in the comments, on Twitter or on Discord today!