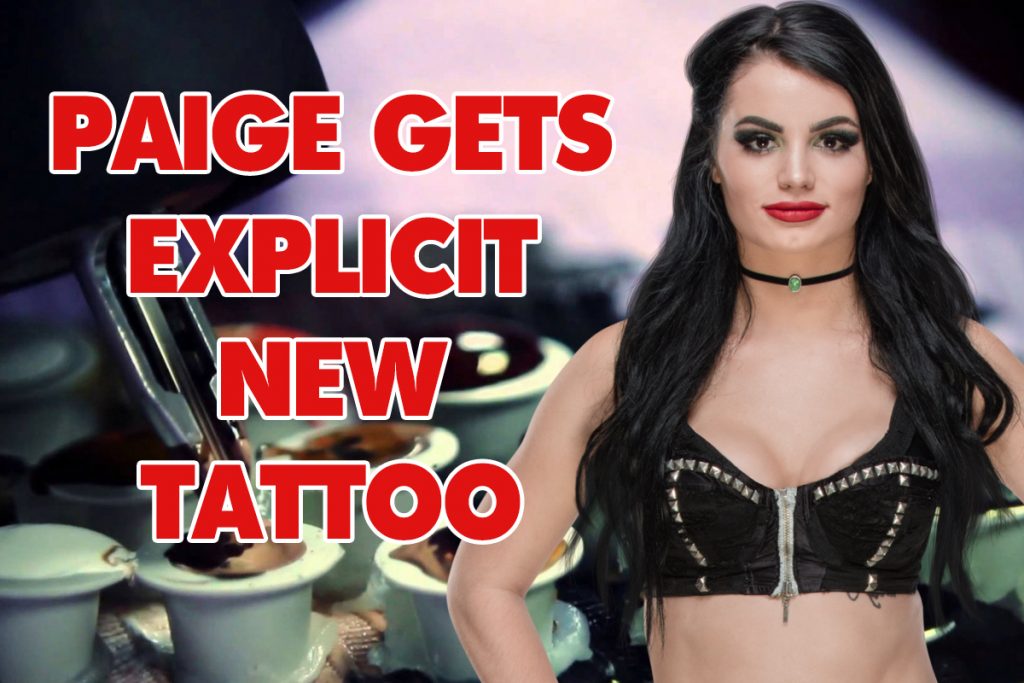 Perennial WWE bad girl Paige is in the headlines again for her decision to get a decidedly non-PG tattoo to celebrate the opening of her new personal clothes shop The Saraya Store in California.
The recently retired (probably) former WWE Women's Champion had the words "Talk S***" inked onto her right hand and "Get Bit" on her left, as seen (mostly) below.
All Superstar body art is supposed to be pre-approved by WWE (as talents' likenesses are owned by the company), which is almost certainly not the case here. However, with her ring career seemingly through Paige was obviously unconcerned about the consequences of her actions.
At Elimination Chamber, WWE forced Paige to cover up the offending artwork, which she did with a hearty dollop of make-up, as seen below.
Paige had to make up her hands to cover her new tattoos. pic.twitter.com/TU9wk9dIQs

— ⌁????⌁ (@_pepelg) February 25, 2018
As a heavily-tattooed man myself, I can tell you this: fresh tattoos do NOT enjoy being smeared with copious amounts of make-up while they are healing. Hopefully Paige covered the tats, did her brief cameo, then immediately washed it off and lathered those bad boys in tattoo cream!