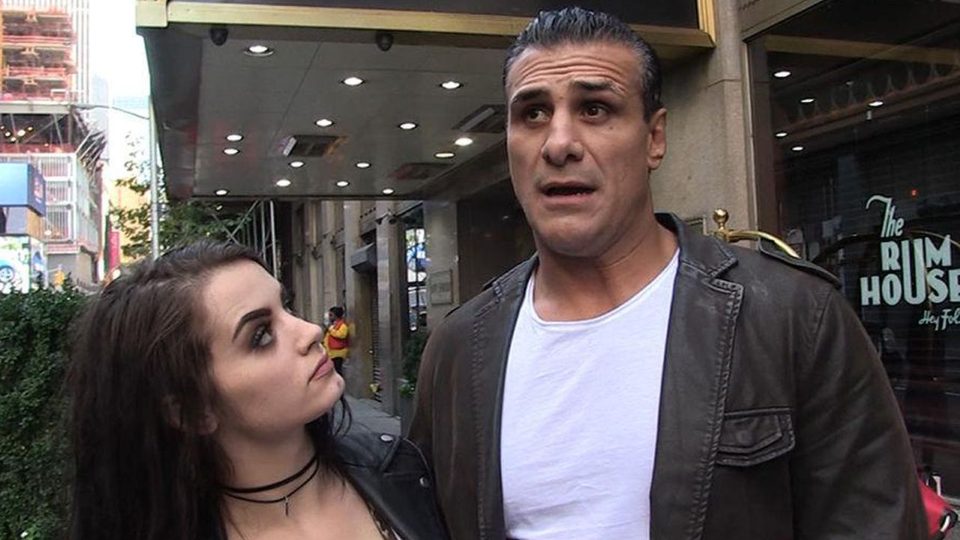 There has been no shortage of controversy when it comes to the relationship between current SmackDown General Manager Paige and former WWE Champion Alberto Del Rio. The two got engaged in October 2016, but split about a year later.
About a week ago, Del Rio posted a picture to Instagram with his new girlfriend. One of the comments on said post stated that his new partner was "better looking" than Paige.
Alberto decided to add fuel to the fire by replying:
"Yes and this one doesn't have more than 9 police reports against her, or 3 arrests in different states or committed in 2 mental hospitals like the one you mentioned did. And with real evidence not just lies from her LOSER BROTHER."
Paige was Lilian Garcia's most recent guess on the latter's Chasing Glory podcast, and the 'Anti-Diva' gave her thoughts on Del Rio's comment.
"I chose not to reply to that at the second. It hurt my feelings; but, I didn't want him to know it hurt my feelings at that point. It wasn't like it hurt my feelings in like, 'Oh, I can't believe you said that about me.' You're making fun of someone that had mental health issues. Like, who does that? I'm glad that he's moved on and found someone. I love that. I want him & I want his family to be happy. I just wanted him to leave me alone. After a year of us not being together, I never expected him to bring me up. I was like I'm not even gonna respond to that right now. I wish him the best of luck. You don't make fun of someone that has mental health issues. He knew I was depressed and how I was at the bottom and I wanted to kill myself. He knew all that stuff, so to throw it out there like that is pretty mean. It's uncalled for, unnecessary. I was like, 'Am I being bullied right now? What is going on here?'"
The former WWE Divas Champion continued:
"I told my family straight away. I was like, 'Don't reply to him. He's not even worth it.' Right now, I'm at the stage of my life where I'm the happiest I've ever been and I'm not gonna let someone like him bring me down. Maybe he's not as successful as he wanted to be, I don't know; but, I don't have time for that. I don't have time for that kind of stuff. I don't know if it's jealousy; but, it's immature. He's 41 years old. Don't talk like that about a woman first of all, especially on the internet for everyone to see, especially when you're in the public eye. Just keep your mouth shut. You don't like me. That's fine. We haven't had any contact for over year. It just baffles me. Like, 'What? Just leave me alone.' It's kind of laughable in the end. It's like, 'Come on dude, you look sad.'"
Del Rio recently announced that he's planning a return to MMA in 2019, and there have even been a few rumors of him returning to WWE at some point. The latter seems unlikely given his current situation with Paige, who is now in a pretty comfortable position within the company.
Do you think there's any chance of Del Rio returning to WWE given his relationship with Paige? Let us know in the comments below, on Twitter, or on Discord.