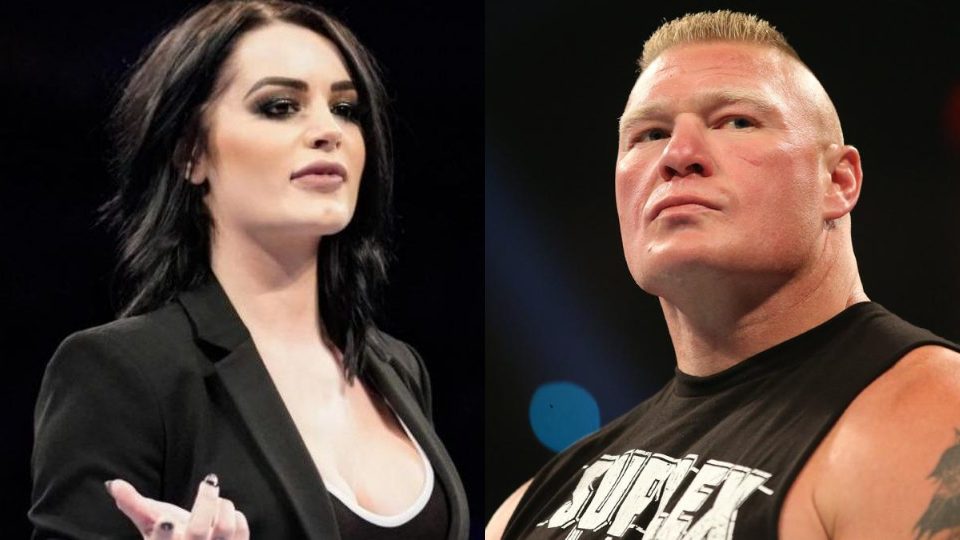 Brock Lesnar is somewhat notorious for basically not liking people very much, so it's always interesting to see what fellow WWE stars have to say about him.
Former SmackDown General Manager Paige recently spoke to Inside The Ropes, giving her perspective on what the current WWE Champion is really like.
She said:
"He's scary, he is definitely scary when you first meet him. He's an intimidating man for sure, like massive. Once you get to know him he's also very sweet. If I wanted advice too from him, I could go to him and he would be like, 'Sure I'll give it to you', you know. He's really wonderful too."
Paige was actually supposed to make her SmackDown return last Friday, but with all the coronavirus shenanigans going on at the minute, she couldn't make the show.
Lesnar, on the other hand, is booked to defend his WWE Championship against Royal Rumble winner Drew McIntyre at WrestleMania, with the event now having been announced to take place at WWE's Performance Center in front of no crowd.
Thanks to WrestlingNews.co for the transcription