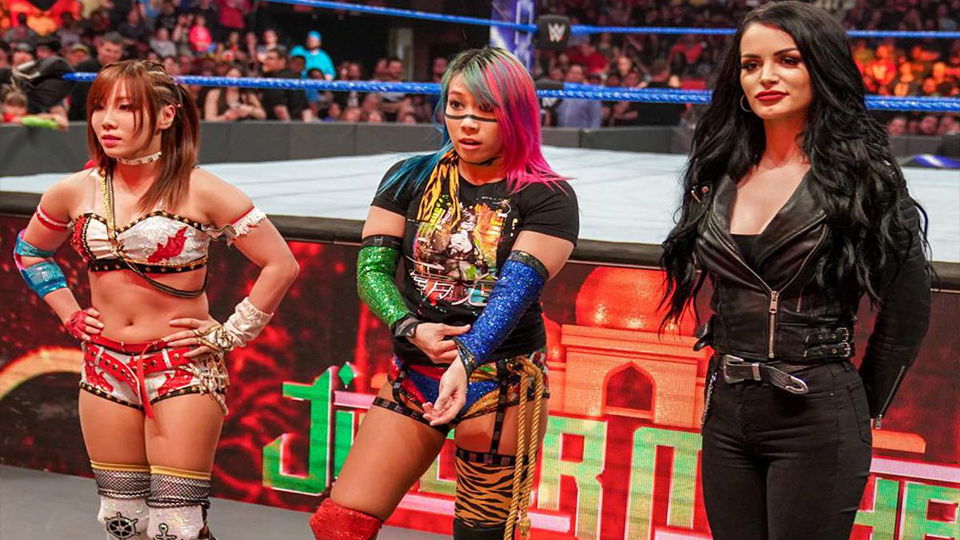 Prior to the Kabuki Warriors' run as heel Women's Tag Team Champions, they had Paige as their manager. They went their separate ways in 2019, which saw Asuka spit mist in Paige's face.
Paige recently did an interview with SportsKeeda where she discussed whose decision it was to split up the team. Here is the quote:
"It was actually, like, a joint kind of decision [to split from the Kabuki Warriors] because I had to go and have my neck surgery, the second one… I'm getting scars, kids! It's not fun.

So, I was out for a while and I feel like they were kind of sitting in the background and I kind of felt bad for them, so me and Paul Heyman, we had a conversation and we both kind of decided, "Okay, let them go do their thing so I'm not holding anyone back," and so the way to get me out was for them to turn on me. But it was super-fun, I really enjoyed it, and I love them – so I wish them success."
The Kabuki Warriors are still the WWE Women's Tag Team Champions. Asuka recently challenged Becky Lynch for the Raw Women's Championship at the Royal Rumble and was defeated after Becky thwarted a mist attack.
Did you like seeing Paige with the Kabuki Warriors? Let us know on Twitter or on Discord!