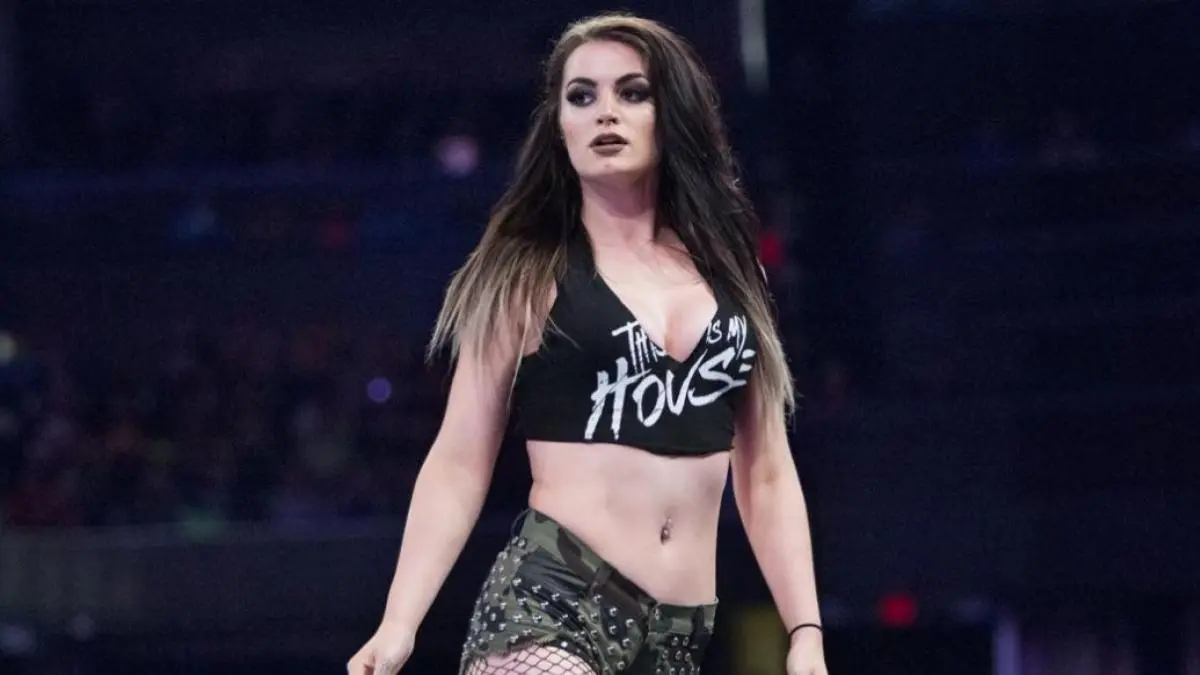 Former WWE star Saraya (fka Paige) has discussed the possibility of a WWE Hall of Fame induction.
Saraya is viewed by many as one of the pioneers of the current era of WWE women's wrestling.
On The Bellas Podcast, Nikki and Brie Bella noted that they'd want to see Saraya inducted into the Hall of Fame during the 2023 ceremony.
: Sharing her thoughts on a potential induction, Paige said:
"You texted me about that and I was like, 'Oh my God, that would be amazing,' but then I looked at it and I was like, I wouldn't get my hopes up for a long time. I'm only just going to be 30.

"I love that you guys bring it up. Thea (Zelina Vega) was texting me about it and was like, 'I'm going to put it out there in the universe.' When I left, WWE did all these amazing social media things for me, it was really sweet. A lot of people underneath, I'm not usually a comment reader, because I hate social media, but they were like, 'Now, the Hall of Fame.' 'Oh my God.'

"I set goals for myself when I got to WWE and I've done pretty much everything I've wanted to do, but I wanted to be in the Hall of Fame so bad. That was my end goal, to be in the Hall of Fame, that would be such a big deal because not everyone gets to be in it unless you're like a celebrity who turned up at the show once or twice (laughs).

"Not a lot of women are in there. It would be huge and a big deal. I know you have to make history to be in there. Then I see people who would benefit going in before me, but I would like to be on the radar, for sure."
When asked if she's done with wrestling, Saraya said:
"For right now. My neck is fantastic, I'm having no issues with it and it's looking good and stuff. I still want more time though. I've had nearly five years, completely out of the ring. It goes by so quickly.

"I could see myself in the ring one day, but it would have to be something really special and a big moment. Even if it was a WrestleMania thing, if they ever want to do something, it would be like a WrestleMania moment, something like that. I wouldn't want it wasted if it was just one final match back or whatever."
Saraya last wrestled during the December 2017 Madison Square Garden house show. She officially announced her retirement in April 2018, before transitioning into a WWE ambassador role.
Saraya finished up with WWE last month, after her WWE contract expired.
Over 20 names have left WWE this year so far. Check out a list of every WWE departure of 2022 right here.
Transcription via Fightful. 
If you're in the UK but didn't manage to get tickets to Clash at the Castle on September 3, WrestleTalk is hosting a watch party at The Joiner on Worship in Shoreditch, London, and we'd love for you to join us! Click here for more details.