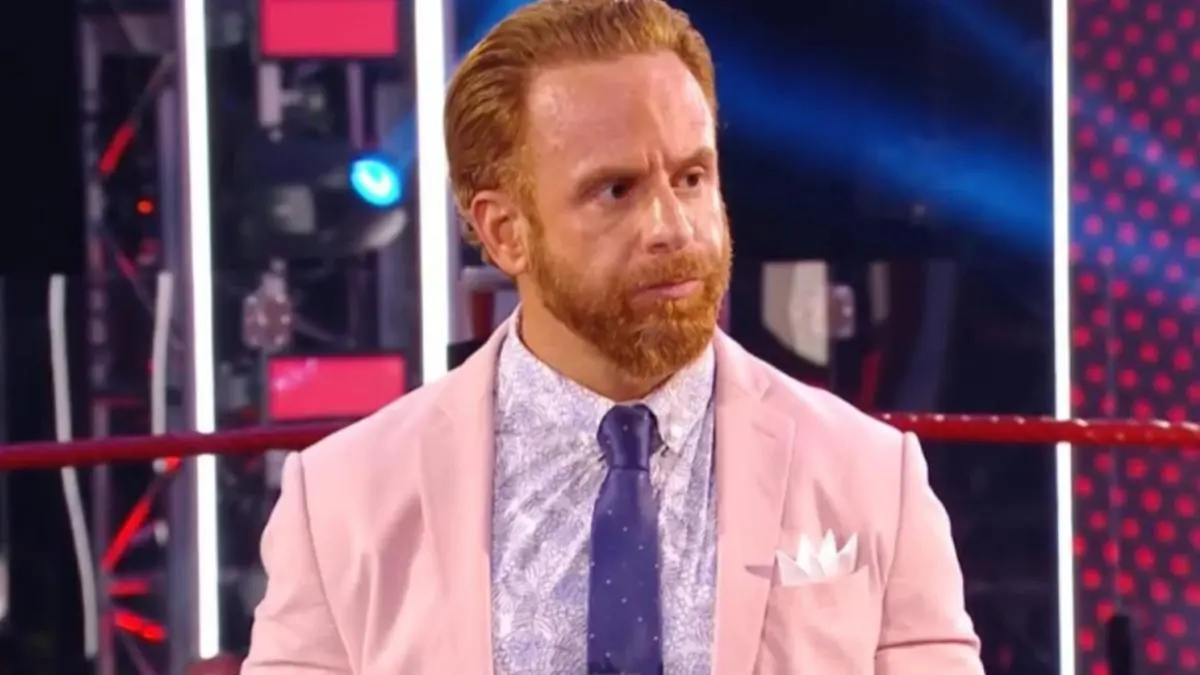 Pat Buck has explained how him joining AEW came to be, explaining why he chose to leave his role with WWE.
Buck was a significant backstage producer during his time with WWE, notably working on Charlotte Flair vs Ronda Rousey, and Roman Reigns vs Brock Lesnar at WrestleMania 38 in April.
The backstage name asked for his WWE release following WrestleMania 38. Less than a month later, Buck confirmed that he had joined AEW, following reports that he had been backstage for the promotion's TV tapings.
Speaking on AEW Unrestricted, Buck noted that he didn't leave WWE with the intention of joining AEW.
Buck also stated that he was surprised as how few leaks emerged from AEW tapings, with reports about his work with the promotion only shared weeks after he had joined AEW.
Revealing that he had been in contact with AEW less than a week after finishing up with WWE, Buck said:
"I submitted my release on a Monday morning, post-WrestleMania before Raw. I was on the plane ride back and a certain talent text me, 'Tony would like to speak with you on Wednesday.' It was a short 12 hours, maybe a little bit longer, maybe 24 hours of going from one place to another, which is pretty wild, but it's the greatest thing that has happened to me.

"I assumed, the moment I walked in, 'It's going to be out there.' I also thought, and I think people would assume when I quit WWE, I didn't have this lined up. Did I hope in my heart that I'd be here? For sure. Did I hope Tony would recognize this and there is a thing there?

"I took a gamble on myself and by what happened and being here, it didn't get out for quite a while. I was kind of shocked. That goes to show you the different kind of respect in the locker room. Even the extras booked that day, some of them I booked for WrestleMania and the shows a week ago. They walked in like, 'What the heck is this?' Credit our locker room for having that respect. It got out a couple weeks later, but it shocked me.

"It was one of those things where I knew for a while (I was leaving WWE) and it was really because of the schedule, primarily. I always wanted to be here, but there was no official thing. However, there I was randomly, I emailed Tony, I didn't hear back, but I was like, 'AEW has actually done more for me in terms of my reputation in pro wrestling than WWE has.'

"That's weird to say because they did take care of me for three years and I look back as a positive experience, but the fact that the talent here came that I produced or trained meant the world to me. This is home. It was meant to be.

"Early on, when AEW was starting, this was the place…there were talks, early on and it was right around the time I took the job with WWE. So many things were happening here and I ended up going to WWE, but I'm glad that happened because I feel my tool box and skill set is extremely sharp in terms of production and structure. Now I get to be here with everybody and do my best to make this a little bit better place."
Buck now works as a coach, producer and show coordinator for AEW.
Numerous on-screen names have finished up with WWE since Buck's exit. Stay up to date with every WWE departure of 2022 using our tracker right here.
Transcription via Fightful. 
To make sure you stay updated with all the latest wrestling news, add WrestleTalk.com to your Google Discover feed and follow us on Twitter!