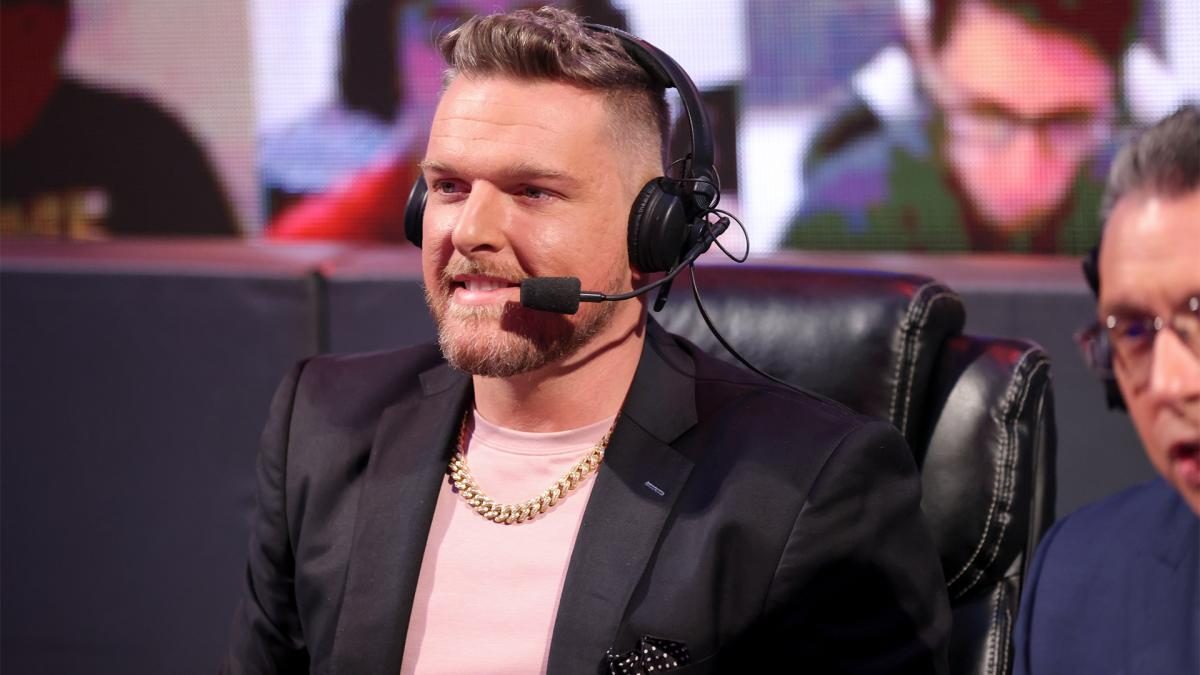 Pat McAfee joined the SmackDown commentary team last week and anyone who has been on WWE commentary knows you will have Vince McMahon yelling in your ear.
This doesn't seem to be a concern for McAfee who recently opened up about his relationship with McMahon. In short, he said if anyone else talked to him like McMahon does he would smack them in the mouth. Here is the quote from The Pat McAfee Show, courtesy of Fightful:
"Vince McMahon is somebody, If he were to say something to me, no matter how he says it….if you talked to me the way Vince McMahon talks to me, I'd smack you in the mouth, but it's fucking Vince McMahon. There's a lot of people at WWE to where if they have advice, they created that business, I'm going to listen to them. I have not changed and will not change, but I am very open if people give me critiques on what they think would be better,"
Pat McAfee also discussed his first night on commentary for SmackDown. In short, he was not a fan, saying his debut stunk. You can read more about that here.
What are your thoughts on the above story? Let us know in the comments on Twitter or Facebook.