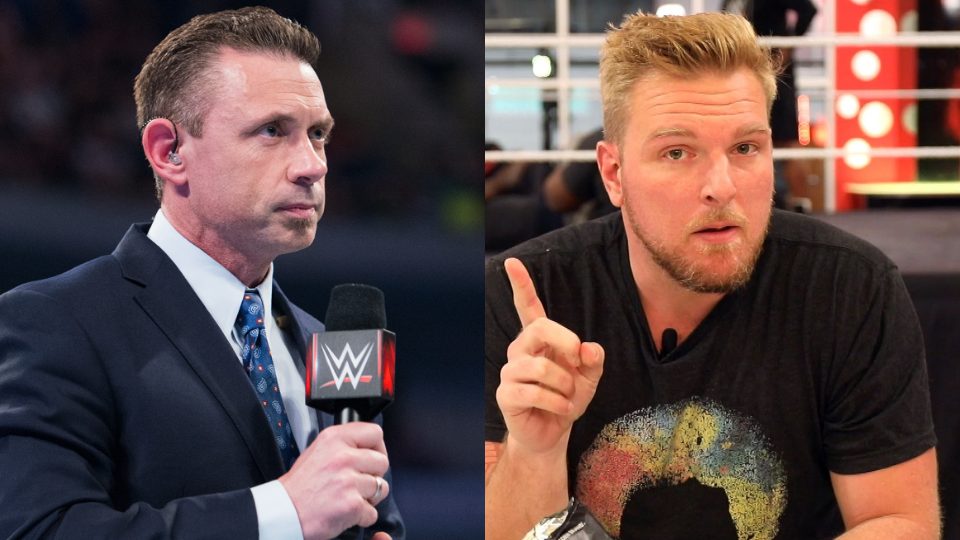 Pat McAfee, NXT pre-show analyst and WWE social media personality, has revealed that he almost quit WWE just moments before WrestleMania began after being shouted at backstage by Michael Cole for wearing shorts.
On the Pat McAfee Show, he detailed how he was instructed to specifically not wear jorts. He didn't, instead cutting his tuxedo trousers in half and turning those into shorts instead. How very cool of him.
Apparently though, Michael Cole, who is undoubtedly the most uncool person on planet earth, had a go at Pat in front of everyone, saying he looked unprofessional.
This caused tension to boil over for McAfee, who was set to host the WrestleMania Watch-Along livestream, as he went to pack his bags and walk out on the show and the company.
Just 16 minutes before the WrestleMania pre-show was due to start, a WWE digital staffer saw McAfee and went to go and get Vince McMahon to tell him what was going on.
Vince actually ended up loving the attire, and Cole wholeheartedly apologized for the incident, saying he thought the shorts were going to ruin any future McAfee had in WWE with it being his first real big appearance as he was a part of the 'Mania pre-show.
You can watch the episode of the Pat McAfee Show with his full explanation here:
Truly incredible stuff.