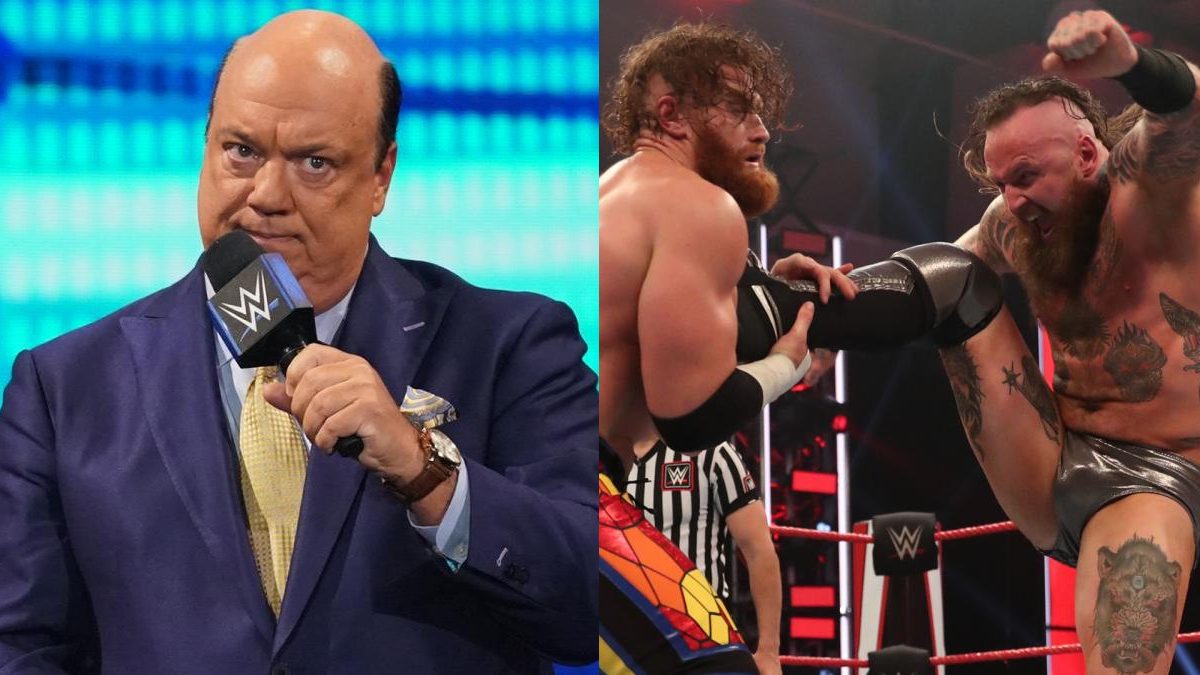 Malakai Black (formerly Aleister Black in WWE) has revealed a long-term plan Paul Heyman had in mind for him and Buddy Murphy.
While Heyman was in charge of Raw creative, Black and Murphy were two of the young talents he was very high on and wanted to push significantly.
The two had a program in 2019, including a match at the TLC pay-per-view, but once Heyman had been removed from his creative role, they both ended up fading back into obscurity.
Speaking on Talk is Jericho, Black explained that Heyman had a long-term vision to revisit the rivalry in about five years' time for a match at WrestleMania. He said:
"Since day one, me and Paul meshed. I love that man. He's always been really good to me. He's been blunt with me and I appreciate people being blunt with me, don't dance around the subject, just tell me how it is, especially in this business. Paul had big ideas, not just with me, but with a lot of younger people like Buddy Murphy. He once told me that he had one night of control, that was the first night. After that, everything became a fight. Maybe 'fight' is not the right word, but a debate. I can understand, but it makes you wonder. I let it go because we were fighting tooth and nail to get me out of the room and to progress.

"It was the same thing week in and week out, the promos became more vague. That ran for a little bit and as it was supposed to transition to something else, but it didn't. We wanted to get it to one point and then switch it up because that's how you progress, you have to go to the next level. This had a shelf life and Paul thought it had shelf life too. The progression never came. Eventually, I became lost in the shuffle. No matter how many times I knocked on the door and tried to explain, it was like, 'We're good for now'. You feel when it's time to shift and that's how I felt. I genuinely felt after the Buddy Murphy thing, 'Here we go', and it was right back in the room.

"We had momentum. What (Paul Heyman) wanted to do was set something up with Buddy where we could come back to it at WrestleMania in three, four, or five years down the line. Lay a foundation now and five years from now, circle back to it on a bigger stage. It writes itself. Plant some seeds, a couple years later, you pay it off. It never went there and I never felt it transcended despite the promises. You feel like you've thrown everything at the wall and the rest is history."
Both men were released by WWE on June 2, with Black having already debuted for AEW since then due to only having a 30-day compete instead of 90 via a mistake on WWE's part.
Black has his first AEW match tonight on Dynamite against Cody Rhodes.
Quote via Fightful
To make sure you stay updated with all the latest wrestling news, add WrestleTalk.com to your Google Discover feed and follow us on Twitter!