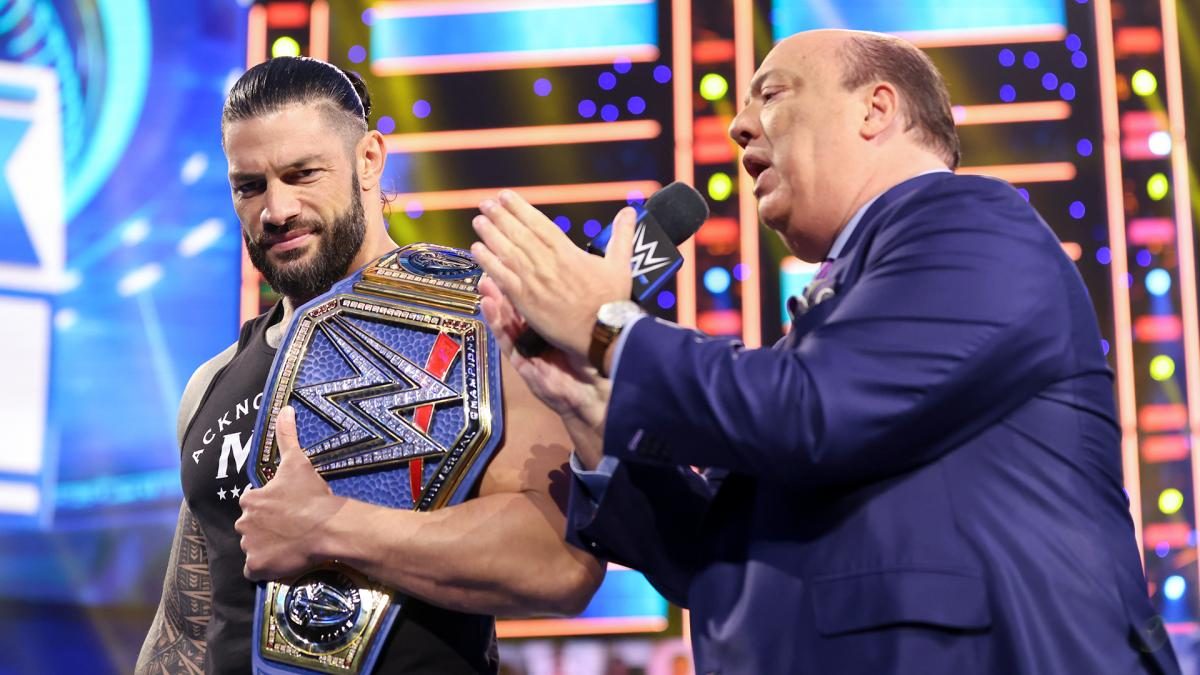 WWE Talking Smack co-host Paul Heyman has given a "spoiler" for Universal Champion Roman Reigns at next year's WrestleMania 38.
Heyman, who serves as Reigns' on-screen 'special counsel', guaranteed that Reigns will main event next year's WrestleMania as champion once again.
He said:
"We're gonna do everything that we can to top Season One. Because the main event, 50-something-odd weeks from right now, of next year's WrestleMania will feature the greatest box-office attraction in WWE history. The single-most dominant sports entertainer you've ever seen in your life. The Reignsing, defending, undisputed, uncontroverted, WWE Universal Heavyweight Champion, then, now, and forever, including next year's WrestleMania… Roman Reigns. And I assure you, that's not just a prediction, that is a Tribal Chief guaranteed spoiler."
Reigns main evented night two of 'Mania 37 last Sunday with an emphatic championship retention over both Daniel Bryan and Edge in a three-way by pinning both men at the same time.
So far, he's main evented WrestleManias 31, 32, 33, 34 and 37, so if he is to do the same next year, it'd be his sixth out of his last eight shows.
Quote via Sportskeeda
What are your thoughts on the above story? Let us know in the comments on Twitter or Facebook.