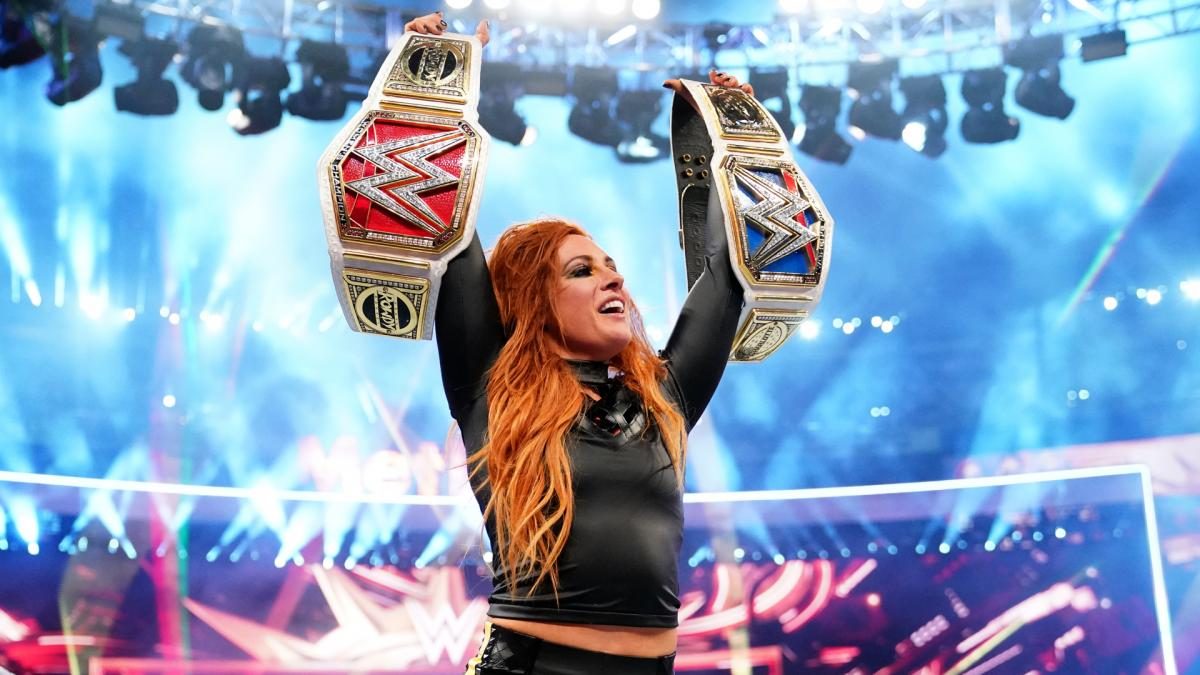 With a Becky Lynch WWE return recently teased, Paul Heyman has revealed the real challenge with booking The Man.
According to WWE President Nick Khan, Becky Lynch will make her in-ring return sooner rather than later. According to Paul Heyman, there is a unique difficulty with booking someone like Becky Lynch.
Appearing on Sports Media with Richard Deitsch, Heyman was asked how he'd book Lynch heading into next year's WrestleMania.
He pointed out that ideas for big Becky Lynch programmes would come easily. The difficult part would be to select the best angle and allow the story to play out.
Here is the full quote:
"Becky Lynch is an extraordinary talent. It would be very easy to write Becky Lynch into the 2022 WrestleMania and the scenario, the match and where'd we go. The most difficult about that, as it will be as I envision it for Roman Reigns or how I'd craft a Ronda or Brock scenario, would be editing it. The flood of ideas for these extraordinary talents who push themselves past their own limitations is overwhelming at times.

"And you can only pick so many different scenarios because you have to let them all play themselves out. So coming up with something for Becky Lynch for next year's WrestleMania isn't the problem. What one you decide on is the key. It's paramount to the process. There's an infinite number of scenarios that Becky Lynch would excel in. She's that talented and that willing to push her talent past their own parameters."
Becky Lynch notably won the first all-women's WrestleMania main event, winning both the Raw and Smackdown Women's Titles at WrestleMania 35. She defended the Raw Women's Championship up until WrestleMania 36 last year.
In May 2020, Lynch announced that she was pregnant, relinquishing the title. Lynch and Rollins welcomed their first child, Roux, into the world in December.
Ronda Rousey's return was also teased by Khan. Rousey recently got a new tattoo, celebrating her MMA career.
Quote via Wrestling Inc. 
What are your thoughts on the above story? Let us know in the comments on Twitter or Facebook.