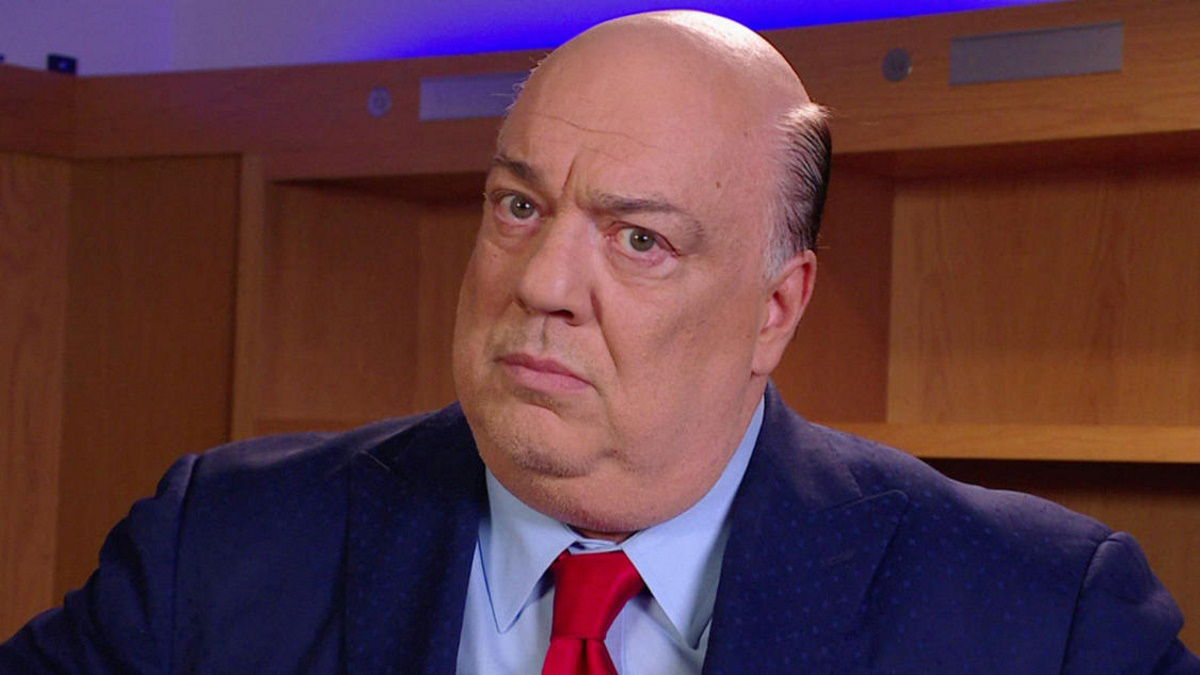 Paul Heyman recalls how both method acting and AEW's Renee Paquette both helped to make one infamous WWE segment special.
Making an appearance on Rick Rubin's podcast, Tetragrammaton, Paul Heyman opened up about some fascinating behind the scenes details.
Amongst the captivating stories he tells, there is behind the scenes details on Vince McMahon pitching him the idea to work with Roman Reigns and more.
But when asked how he summons the motions to be such a great actor, Heyman revealed that he didn't consider himself a good actor at all.
In fact, there was a lot of calculated effort to make one infamously emotional scene starring Heyman feel even remotely realistic.
Paul Heyman did some 'classic 1970s' method acting.
Ultimately crediting current AEW star (then WWE star) Renee Paquette for her response to him selling the gravity of the scene, Heyman said:
"I didn't shave for a week. I did the classic 1970s Al Pacino, Robert De Niro, Dustin Hoffman, you know, story of I stayed up for like, I deprived myself of sleep several days walking in and stayed up the night before. I walked into TV and it looked like I was on a real bender. Renee could see me, but I didn't want to go into the real shocker of it, so I had somebody sit in my chair for blocking purposes. I didn't want to sit in the chair yet."
"I brought with me a suit and it was the suit that I wore to my father's funeral, and I had not worn the suit since. I asked them two minutes before we do this and I only want to do one take. Tell me and leave me alone. The production guy came in and he goes, 'Two minutes', and I went, 'Okay, cool. Keep Renee distracted until we're rolling and she says my name.' I put on the suit and it crushed me because all I could think about was my father's funeral and how desperately I miss him and I loved him, and still love him. God, what I would give to spend five minutes just talking with him. I'm bawling, I'm weeping. I'm openly crying. I get into the chair and I keep my head down because if she happens to glance at my direction, I want this to be shocking to her. I want to capture that shock."
"Three, two, one. She says, 'I'm here with', and when she says my name, I look up at her and I make direct eye contact with her and she gasps and she catches herself gasping and you see her try to get through the lines, but you see she's looking at me like, oh my God. He's a wreck. All I had to do was just be upset and my story would be told. You'd get it from my demeanor and my tone and my tenor and my emotions. But her look sold it. Her look made it. Her reaction to my method is what did it. I'm not that good of an actor."
Paul Heyman may not consider himself that good of an actor, but he has certainly been putting on a career performance during his time with Roman Reigns and The Bloodline.
Set to potentially culminate on this week's WWE SmackDown (June 9) with Jey Uso making a decision about his loyalties, we'll have to stay tuned to find out what is next for the Bloodline.
You can keep up with all the latest news about the Bloodline story
If you want to stay fully updated on all the latest wrestling news, click the red bell in the bottom right of your screen to receive notifications from WrestleTalk.com straight to your device!