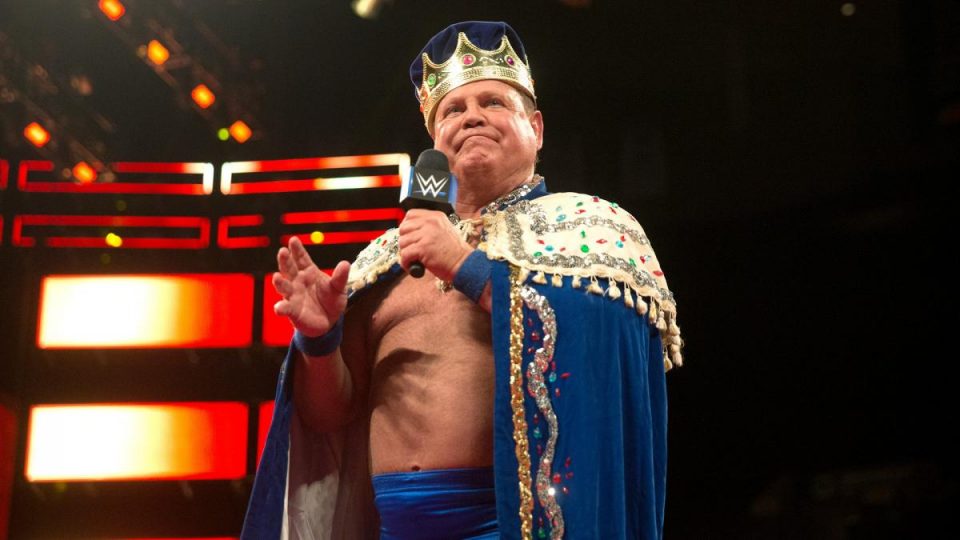 This week it was revealed that Vic Joseph and Dio Maddin will be joined by WWE Hall of Famer Jerry "The King" Lawler on commentary for the new Monday Night Raw.
However, it was later reported that Lawler will only be calling Raw on a short-term basis until WWE higher-ups find a suitable permanent replacement.
Reports have since emerged suggesting that Paul Heyman made the "out the box" decision to hire Dio Maddin to commentary before he even made his debut on 205 Live.
However, Raw's Executive Director reportedly did not want to bring Jerry Lawler back to TV, but the decision was made by Vince McMahon.
On the latest Wrestling Observer Radio, Dave Meltzer claimed that Vince McMahon was not happy with Dio Maddin and Vic Joseph, two relatively inexperienced commentators, calling WWE's flagship show on their own.
As a result, McMahon made the decision to call Lawler, something that Paul Heyman was rather unhappy with.
"[Paul Heyman] didn't want Lawler, but Lawler is in there right now, but Lawler's temporary."
Meltzer then speculated that WWE could decide eventually to bring Nigel McGuinness over to Raw from NXT.
"There's another guy and I don't know who it is, it might be Nigel. If I was gonna… you know I don't know it's Nigel, but if I read the tea leaves right I would think if it were my guess it would be Nigel. Nigel's great so, but [Heyman] wanted a whole new announce team."
Make sure you stay tuned to WrestleTlak.com for the latest update on Jerry Lawler's new potential Raw commentary team replacement.