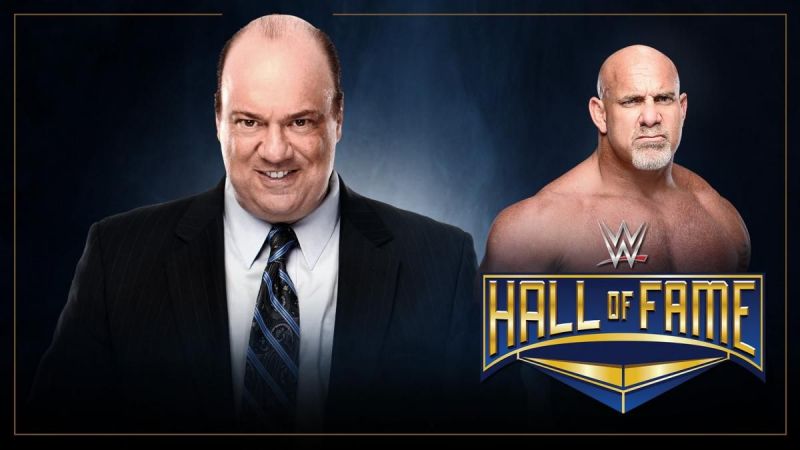 As first reported by WWE.com, Paul Heyman will induct Goldberg into the WWE Hall of Fame on Friday, April 6.
This news will come as a surprise to many as Heyman's most recent interaction with Goldberg was standing in the corner of the man who defeated him at WrestleMania 33 last year, Brock Lesnar. Heyman has, however, been a standout part of Goldberg's career, especially during his most recent run in WWE.
BREAKING: @HeymanHustle will induct @Goldberg into the @WWE Hall of Fame Class of 2018! #WWEHOF https://t.co/GW7Ic7Wd1k

— WWE (@WWE) March 25, 2018
In a statement from WWE they stated:
"Paul Heyman has been at ringside for some of Goldberg's most intense battles in the squared circle. Now, Brock Lesnar's advocate will be the person who inducts the former WCW World Heavyweight and [WWE] Universal Champion into the WWE Hall of Fame during the 2018 Induction Ceremony on Friday, April 6, during WrestleMania 34 week."
Unsurprisingly, the WWE was also quick to point out that "Heyman is never one to pull any punches or mince words" so we should at least expect an entertaining induction from the master of the microphone.
Goldberg will be joining Ivory, the Dudley Boyz, Mark Henry, Jeff Jarrett and Hillbilly Jim in the wrestling wing of the Hall of Fame – along with Jarrius "JJ" Robertson as the Warrior Award recipient, and Kid Rock in the celebrity wing. It has yet to be announced who will induct Jeff Jarrett, Hillybilly Jim, Mark Henry, or Kid Rock at this year's event.