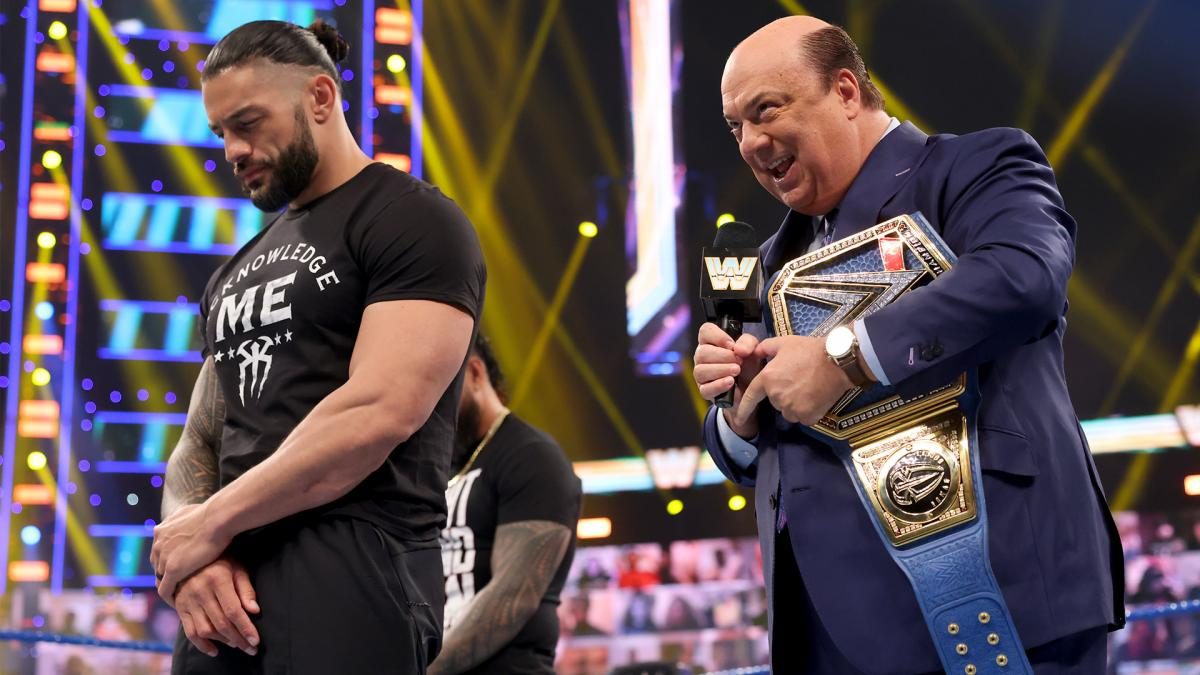 For the vast majority of WWE stars, the idea of going off-script during a promo is unthinkable. However, Paul Heyman, like Nia Jax, isn't like most girls, and tends to have a bit more creative license than most.
His latest use of this creative license was on this past week's episode of SmackDown, during which he cut a promo on Daniel Bryan, who Roman Reigns had banished from SmackDown the week before in a fantastic main event match.
Both Ringside News and Dave Meltzer have reported that the 10-bell salute which Heyman included in his promo was not in the script for the show, although he was given permission to mention Bryan in some capacity.
Following his banishment, it was reported by Sean Ross Sapp of Fightful Select that Bryan's WWE contract had expired, and as far as we know, he is yet to re-sign with the company.
He has openly expressed a desire to work with other promotions before he decides to retire, and while it's generally expected that he will sign a new deal with WWE, there are of course many options should he decide to go elsewhere.
It isn't clear whether Paul Heyman cleared the promo with Daniel Bryan ahead of Friday's show, but there haven't been any reports of heat on Heyman for going off script. This should give a good indication of how much influence Heyman has backstage in WWE.
What are your thoughts on the above story? Let us know in the comments on Twitter or Facebook.