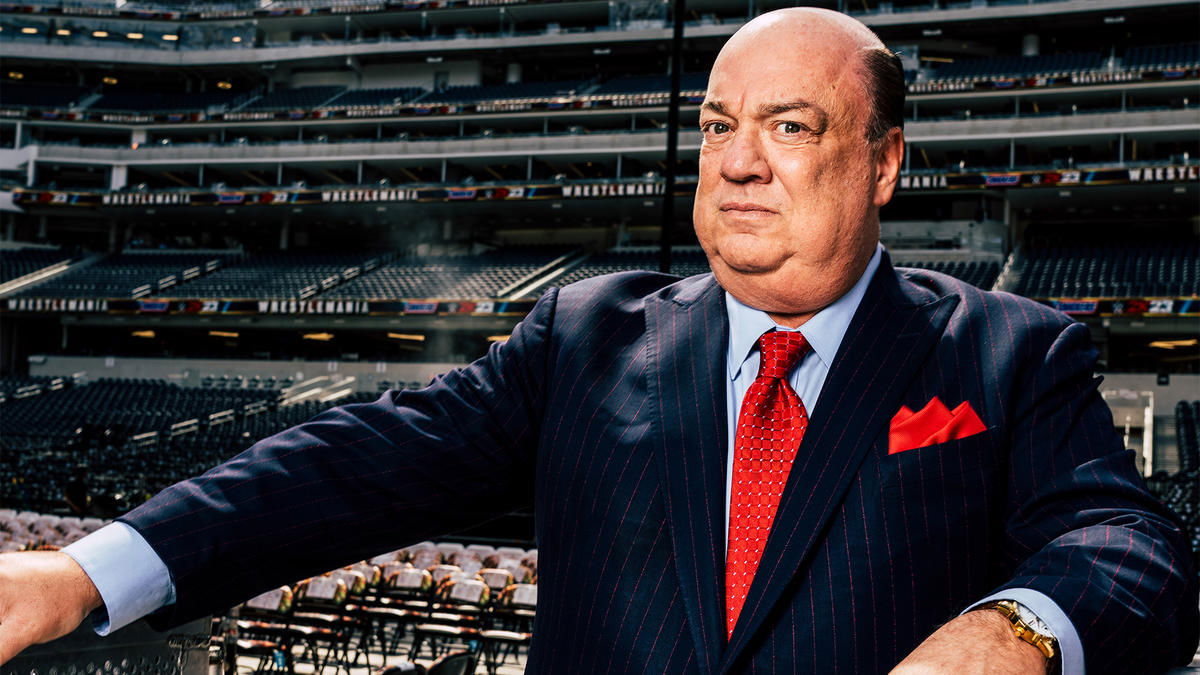 Paul Heyman has explained how his role with WWE changed during the pandemic era, with Heyman eventually being paired with Roman Reigns.
Speaking on Rick Rubin's Tetragrammaton podcast, Heyman recalled his days as the WWE Raw Executive Director, and how things changed in 2020.
Detailing the events that led to him aligning himself with Roman Reigns, Heyman said:
"Well, the world changed. The zombie apocalypse hit. I had become, in 2019, the Executive Director of Monday Night Raw.
"This is while I'm still on camera with Brock. as we are headed towards that WrestleMania, the number I don't remember, even though I should because it's a very unique one. It's the only one with no audience.
"The pandemic hits. Now Brock's an expensive meal ticket. He was right in 2004, leave, become a much bigger star in the outside world, come back, get paid outside world celebrity, money, and schedule.
"So without being able to run live events, and without Saudi, and that enormous deal coming in, budgeting for Brock Lesnar in an empty arena several times a year doesn't make business sense.
"So when Brock's contract came due, and we're in the middle of the pandemic, it doesn't make any sense for WWE to do what they had done every year, which is, 'Yeah, we know this was your final year, but if you'd consider, we're gonna throw more money at you. Give us another year of this.
"This was a year where that wasn't going to happen, because there was no way to get a return on the investment. So Brock went back to Saskatchewan, and in his mind, that was the end. He was done.
"I'm still there as Executive Director. Roman Reigns has taken time off with his condition. He's not exposing himself to this pandemic that we don't have a grasp on how severe it can be quite just yet and at the same time, he's had enough of the creative.
"These things are running concurrently. The feud rivalry story with Baron Corbin over dog food and the infamous sufferin succotash promo had weighed on him enough to where he said, 'I've had enough.
"I've reached the cap. I can't go any further. As the big dog I've peaked. and as an athlete, I haven't peaked as a performer. I've barely scratched the surface.
"I have so much more to offer and since I'm taking time off, I'm not coming back as the same person." This is where I make my move.
"This is where I do for me what Lesnar did for himself when he conquered the streak. Something has to become my defining moment and then propel forward from there.
"The catalyst to something completely different. Four WrestleMania main events to his credit, a run on top since 2015, and one could even say always near the top from 2012 to 2015, but something has to be generational here, something has to define him as Austin, Rock, Sammartino, Hogan, a transformative personality that can then ultimately make the case, I Roman Reigns am the greatest of all time.
Heyman continued on to discuss Reigns' heel turn, revealing Vince McMahon's involvement in the Bloodline's early days.
Transcription via WrestlingNews.co. 
If you want to stay fully updated on all the latest wrestling news, click the red bell in the bottom right of your screen to receive notifications from WrestleTalk.com straight to your device!