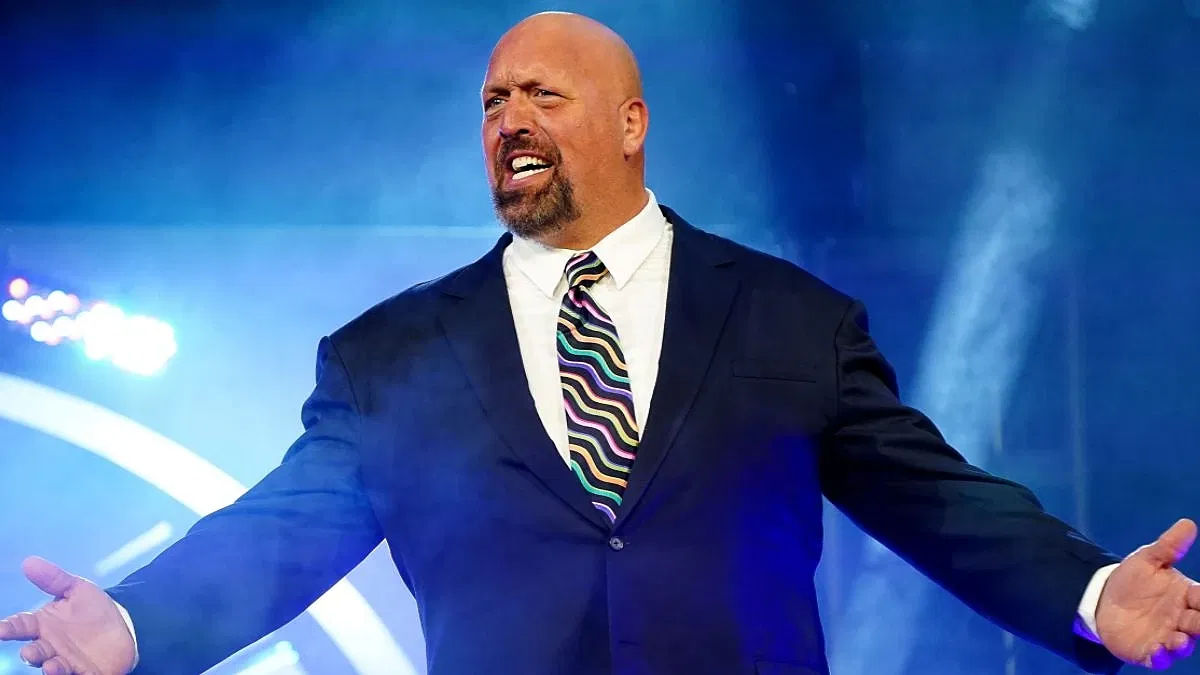 When Paul Wight made his wrestling debut back in WCW, he was immediately compared to Andre the Giant, due to his size and stature and also because he was canonically the son of Andre for a while there.
Nowadays, the Big Show is the new benchmark that most giant wrestlers are compared to, as he seemed to come into his own in his role as the 7 foot monster.
There are multiple giants making the waves across wrestling right now, including Omos on WWE Raw and Satnam Singh in AEW, both of whom Wight was complimentary of.
Speaking with MuscleManMalcolm of the Sportster, Wight spoke about how he doesn't like the up and coming giants to be compared to him, just as he was to Andre, as it puts more pressure on them.
He said:
"That's a burden I wouldn't want to put on any giant. I remember I used to get stuck with that a lot back in the day. No one wants to be, even though it came out that my character was the next Andre, nobody wants that burden. I think Omos is doing a great job with how they've introduced and brought him along. I think AJ Styles has done a great job of helping to build Omos, so has Bobby Lashley. Omos just needs to get reps and that's the main thing when you learn to get reps in, you'll see a difference, and they're doing a real good job of keeping these guys within their wheelhouse of what they can do. If fans are patient, these guys will evolve into something else, just a matter of giving them time to evolve. We've got an incredible talent in AEW that I'm excited about, Satnam Singh, who is like 7'2, maybe 360 pounds. He's an incredible athlete, an ex-basketball player. So he's got the good footwork and he's got the big giant hands, and the whole nine yards. I've worked with him a little bit the past few weeks in the ring and he's picking it up really fast, but again, they're still green, they need time they need to get their reps in and get it done."
Wight then continued on, saying that it is better to let giants adjust and adapt over time rather than rushing them, but admitted that the old school days of the giant wrestlers are over.
He said:
"It's about giving these guys time to adjust and not rushing them. You can't expect Omos and some of these other giant big guys to work to the level of like a Kane, or Undertaker, or somebody like that right off the bat. You just can't. You've got to give them time to get their reps in and be patient, and hopefully, the audiences will do that. The business has changed, you know, with mixed martial arts and the way the business has gone to [favor] more high spots, higher entertaining bumps and more charismatic characters on the microphone with cutting promos and the business has evolved. So the days of the giants of old? I don't know, I think those days are numbered. I think you're gonna have to find somebody that's big. It's also extremely athletic."
Paul Wight also recently confirmed his own plans to return to the ring in AEW, and the return on Captain Insano!
transcription via Fightful
To make sure you stay updated with all the latest wrestling news, add WrestleTalk.com to your Google Discover feed and follow us on Twitter!