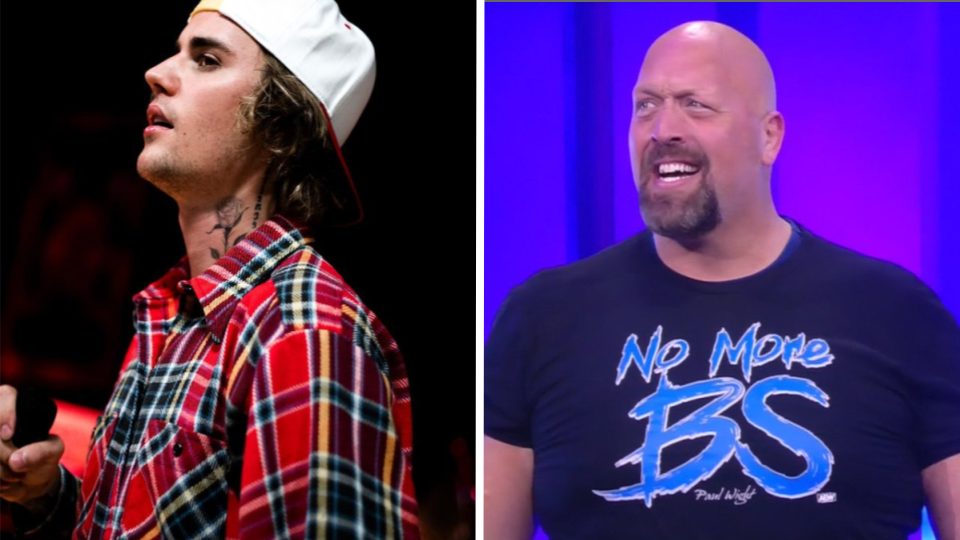 Former WWE Star Paul Wight has discussed the crazy Justin Bieber plans that were scheduled for SummerSlam 2014.
At SummerSlam 2014, John Cena was famously destroyed by Brock Lesnar for the WWE Championship. This match was so iconic, its ludicrous to think that Cena's original SummerSlam plans involved music artist Justin Bieber.
On Talk is Jericho, Paul Wight recently discussed these plans. Noting that him and Cena were to team with Bieber against The Wyatt Family, Wight explained that Bieber was eager for the match.
Wight stated that someone from management didn't think Bieber would grab the attention of WWE fans. Confused by this take, Wight pointed out that Bieber was one of the biggest stars in the world at the time.
Here is the full quote:
"It was going to be John Cena, The Big Show, and Justin Bieber versus the Wyatts at SummerSlam." "Bieber was on-board, he was excited, he wanted to work out with John and I.. then, one of the people that are making decisions said, 'I just don't see how Justin Bieber's going to relate to our audience.' And it's like, does anyone not see the amount of eyes that Justin Bieber would bring to that match?"
In the end, Wight didn't compete on the SummerSlam 2014 main card. Bray Wyatt defeated Chris Jericho in a singles match at the event.
Recently signing with AEW, Wight is now a regular commentator on their latest show, AEW Dark: Elevation.Wight has also recently discussed another WWE plan that fell through, involving his match at WrestleMania 30.
What are your thoughts on the above story? Let us know in the comments on Twitter or Facebook.